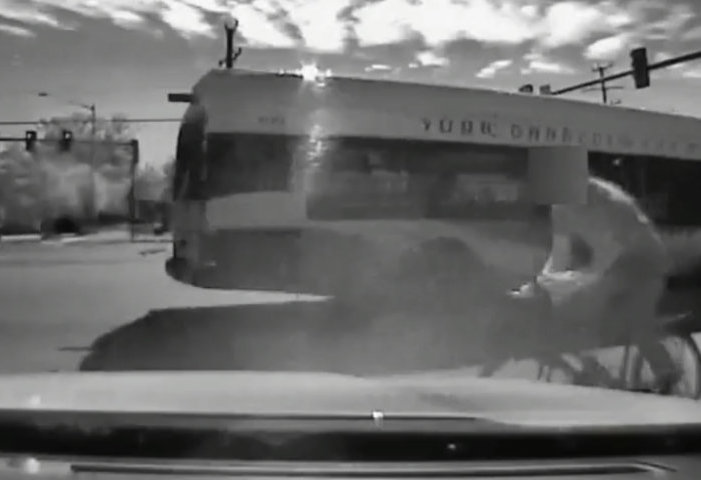 As if getting hit by a vehicle isn't bad enough, a cyclist from Fairfax, Virginia, was brought to the local hospital and then given a ticket by the officer who had struck him.
The cyclist suffered minor injuries, but after reviewing the videos police then charged the cyclist with failing to pay full time and attention, as part of Fairfax's renewed efforts to reduce pedestrian fatalities.
The Fairfax County Police Department received a lot of criticism on social media after announcing on Twitter.
The police said the cyclist was at fault because he was riding northbound on the southbound sidewalk of the highway and went through the intersection despite having a "Don't walk" signal.
"The cyclist was riding northbound on the sidewalk of the southbound side of Richmond Highway. He entered Fordson Road from the sidewalk without stopping and disregarded the pedestrian signal," read a statement on the Fairfax Police Department website. "Our investigation shows the officer had the right of way and determined it was safe to enter the intersection when the cyclist came off the sidewalk and hit the cruiser."