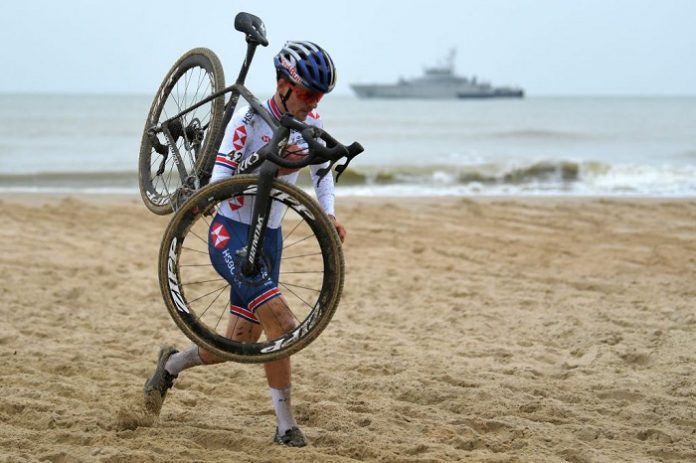 Tom Pidcock will start his cyclocross season on December 4 and will ride cross for two months.
"Short, but intensive," Kurt Bogaerts, his 'cross manager at INEOS Grenadiers, told WielerFlits. "If he can do it physically, Tom will compete in a lot of World Cup races."
Like Wout van Aert, Tom Pidcock will start his cyclocross season on the weekend of December 4 and 5. While Van Aert still has to arrange the last details with the organisers and has not yet decided whether he will start his cross winter in Boom (Superprestige, 4/12) or in Antwerp (World Cup, 5/12). Pidcock will start in both races.
After that weekend, the British rider flies to Mallorca, where he goes on a five-day training camp with INEOS Grenadiers. From Mallorca he goes to the World Cup in Val di Sole. The rest of his program remains to be seen.
"It's a sudden start," Kurt Bogaerts said. "Immediately three crosses in eight days, supplemented with that five-day training camp. We're going to see how Tom physically digests that. But he doesn't shy away from competing in many competitions. The period (two months) is short, so he wants to get the most out of it. The World Cup races in particular are on his list of priorities."
Pidcock will close his busy Christmas period with the World Cup in Hulst, after which he will have another training camp, in which he wants to build up towards the World Champs in Fayetteville, USA. There, Pidcock is aiming for a first cyclocross World title as an elite rider. Van der Poel, who will not resume the competition until mid-December, will also ride the World Championships in the US, Van Aert is still in doubt.