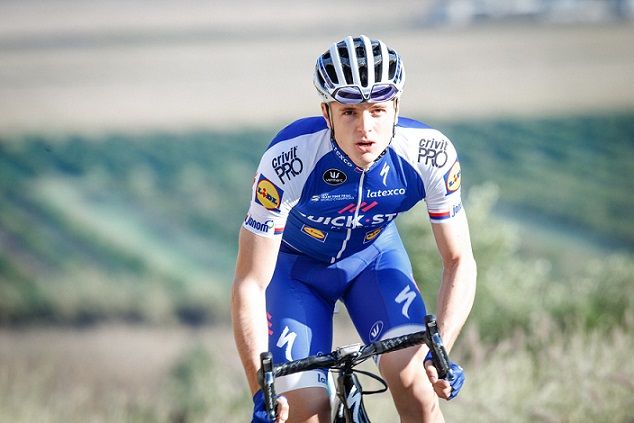 For the second year in a row, Petr Vakoč will be at the start of the World Tour opener as the leader of the Quick-Step Floors Cycling Team.
"It's a nice race and I'm really looking forward to it. The organizers are doing a great job every year, the parcours is a very good one and the fans are always creating a fantastic atmosphere. Last year, it was the right decision to start my season here, and I hope things will go the same also this time. I would like to fight for a stage victory, and even though the finish to Sterling is missing, I am confident there will be some chances for me, so I'll just take it day by day and see what happens", said Vakoč, who last year came close of notching up a victory on stage 2, which he finished in fifth place.
For teammate Gianluca Brambilla, a two-time Grand Tour stage winner in 2016, the Tour Down Under will mark a first in his career: "I'm entering in my eighth pro year, and I've never before began the season so early. It will be a new experience and I'm curious to find out how I'll cope with it. Now I feel good, but racing in a top event is totally different than training. It won't be easy to make the transition from the European winter to the Australian summer, but we are traveling there early and I hope to adapt to the conditions".
Leading the Quick-Step Floors Cycling Team from the car will be sport director Rik van Slycke: "The course is more or less similar to the one of the past years. On the penultimate day the riders will go twice up the Willunga Hill, and that stage should decide the overall."
Joining Gianluca Brambilla and Petr Vakoč for the 19th Tour Down Under will be Jack Bauer, Eros Capecchi, Dries Devenyns, neo-pro Enric Mas and Martin Velits.