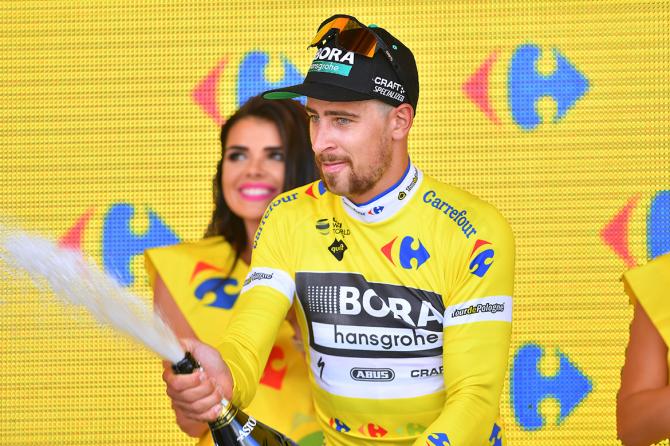 Peter Sagan showed his sprinter skills and took the opening stage at Tour de Pologne. An early breakaway was in front of the race until the final laps as the Bora – hansgrohe train took control over the pace and closed the gap.
"I'm so happy to be back racing with a victory that follows my latest stage win a few weeks ago", said Sagan.
"In the end I was maybe lucky. After three weeks I've come back here in the Tour of Pologne and I've won the first stage. Maybe I was lucky because it was just 130 kilometres and it was maybe good, I'm very happy."
"I'd like to thank my teammates for their great work today, it was textbook performance and we scored an important win. Special thanks should also go to the entire team, Bora-hansgrohe, its manager Ralph Denk and all the sponsors, in particular, BORA, hansgrohe and Specialized, that supported me after the setback at the Tour de France.
"The past is now behind us and we are fully focused on racing at the Tour de Pologne, but first we celebrate today's victory."