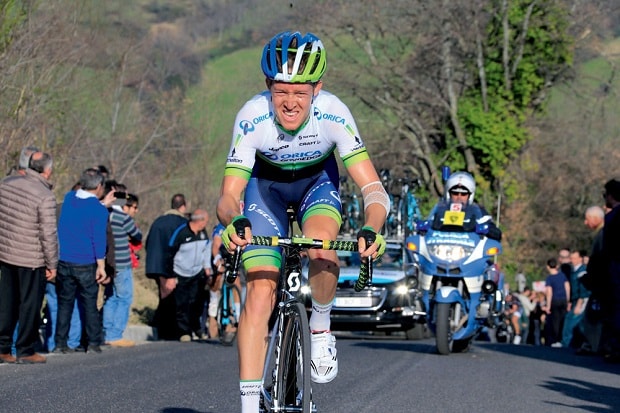 Studies have shown that taking paracetamol prior to a 10-mile (16km) time trial can shave as much as 30 seconds off a rider's time.
A new study has confirmed that the painkiller achieves this by reducing pain and the athlete's body temperature, ensuring physical exertion can be maintained for longer in hot conditions.
The study, carried out at the University of Kent found that taking paracetamol, which also works as an anti-inflammatory, helped endurance by reducing pain and that physical exertion could be maintained on for longer in hot conditions.
It involved 11 men described as "recreationally active participants" participating in time-to-exhaustion trials on a stationary bike after taking either a placebo or paracetamol –known as acetaminophen in some countries – in temperatures of 30 degrees Celsius.
The earlier study, conducted by researchers at the University of Bedfordshire and published in the Journal of Applied Physiology in July 2009, analysed the performance of 13 competitive cyclists recruited from local clubs.
Following initial assessment, the participants returned to the laboratory on two separate occasions to ride a 10-mile time trial, using their own bikes on a turbo trainer.
On each occasion they were given three capsules, either containing a placebo or paracetamol, which is known as acetaminophen in some countries and referred to by that name in the study. Total dosage was 1.5 grams on each occasion.
Besides the 30-second average improvement in time – 26 minutes 15 seconds with paracetamol compared to 26 minutes 45 seconds with the placebo – there was also a higher power output during the middle part of the time trial.
Although there was no reduction in perceived pain among those administered paracetamol, something that conflicted with researchers' expectations, those participants did say that they found riding the time trial "easier" or "better."
But experts have warned that if not taken as directed, paracetamol can lead to health problems including liver failure and even death through non-deliberate overdose, as well as potentially provoking severe allergic reaction.