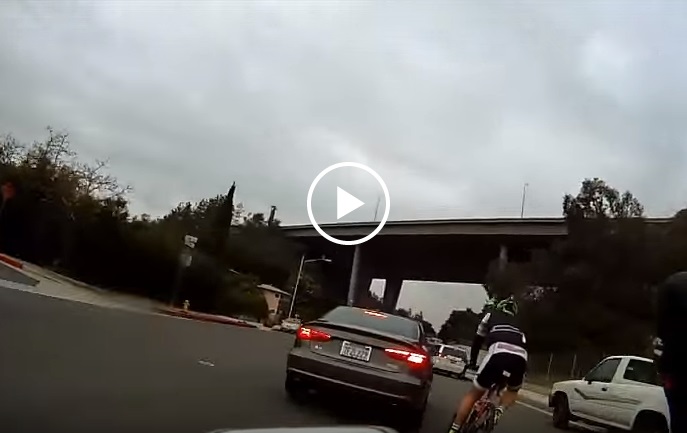 These cyclists were lucky to escape without injury after this driver deliberately tried to run one of them off the road.
"It was definitely intentional," the cyclist who shot the video and didn't want to be identified said. The driver said it was he who was attacked, and he was simply reacting. He said he honked at the cyclist as he drove by, and then he heard something hit his car. He said he tried to immediately pull over because he thought a collision occurred.
"In fact, I tried to slow down and then my attention was all on this guy assaulting me. I was just trying to get away from him," the driver said.