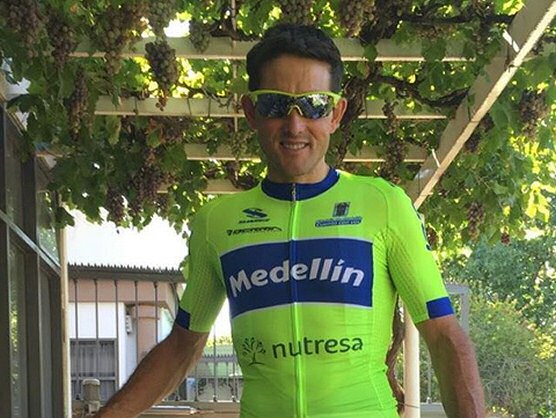 Óscar Sevilla, the Spanish rider once hailed as a grand tour contender before being implicated in the Operación Puerto doping ring, has found a new life in Colombia. 
"If it wasn't for Operacion Puerto I'd probably still be in Europe, I'd have earned a lot more money, maybe more fame, but I'd never have been as happy as I am now," he told Cyclingnews.
The Spanish rider is racing now for continental team Medellin-Inder. "Colombia has been very good to me," he says. "I met my wife here and we have two daughters together – it's the best thing that happened in my life. It's as if destiny brought me here."
Now 40, Sevilla is among several pros who were implicated in Puerto, but never sanctioned nor formally charged with anything, yet who have been unable to land back with a major team. He was kicked out of the 2006 Tour de France and fired, along with then-T-Mobile teammate Jan Ullrich, and has not raced at a top-level team since then.
"I suffered a lot. It was difficult seeing my mum, my loved ones, suffering because of it. Above all it was the powerlessness. We weren't able to defend ourselves because it wasn't like they were accusing us directly. There was never a proper trial. I went on multiple occasions to the Federation, but we were left in limbo, unable to really carry on racing but without a proper sanction."
"The truth is I feel content, to have overcome those difficult moments. It was extremely tough at times, but I'm still doing what I love. I found another life, and I'm happier now than I was before – before everything that happened. Why? Because I discovered a great country, where life is really valued. Sometimes in Europe we don't appreciate what we have, but in Colombia, people might have less but they enjoy life day to day, they're happy, and that has really allowed me to really feel at home here."
"Sometimes life takes things from you, but it gives you other good things in return. If I had the chance to start again I'd do it all over again, with the good and bad."