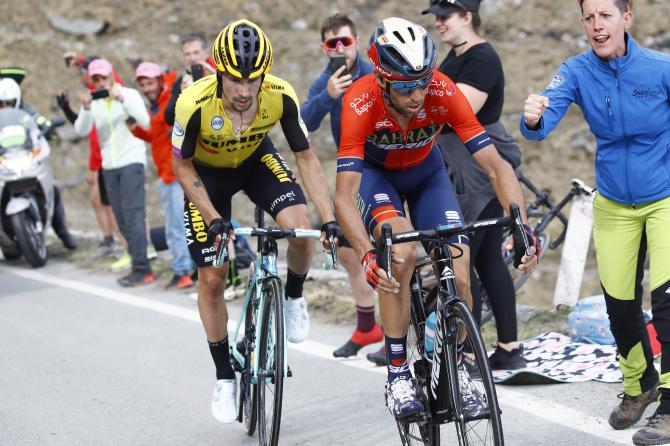 Primoz Roglic and Vincenzo Nibali kept close tabs on each other all day during the 13th stage of the Giro with both men taking frequent turns to test each other.
However, Nibali continued to criticize the Jumbo-Visma rider for failing to help him set the pace and lead the chase on the Col del Nivolet.
"He let the gap go to Carapaz and Majka and wanted me to close it and I said: 'Basta! No more!' I told him that if he wants to win the Giro he had to ride," said Nibali.
"Roglic is well placed overall but if he continues to ride like that he won't win this Giro. I won't win it too but neither will he."
"I said to him: 'If you also want to come and do a photo at my house, I'll show you my collection of trophies whenever you want…".
"That's not the way he should ride if he wants to win the Giro. He put himself on my wheel to be dragged around all day. I don't know if that's the right way to race. In the end, it might be very efficient. I can understand it but I don't agree with it. In contrast, we showed that we're up there, we did some great work with the team. Pozzovivo was really magnificent and gave his all. That's how I prefer to race."