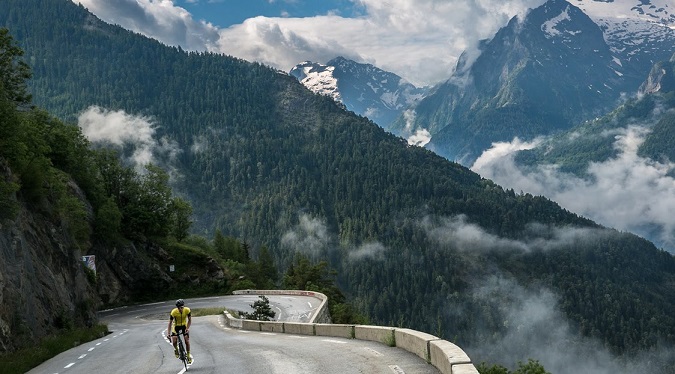 Europe has some of the most beautiful cycle routes in the world, passing through spectacular natural landscapes, magnificent cities, and culturally significant sites. This list's trails and cycle paths travel past world wonders, through mountain regions, and along serene, leisurely roads. 
Therefore, whether you're new to cycling vacations and tours or a seasoned cyclist looking for a new path, take a look at the eight most marvelous cycle routes in Europe.
Additionally, you must ensure to carry proper safety equipment. Remember, your safety accessories can reduce the damage and protect your life, whether it's cycling or NFL injuries. 
Here are the top 8 Most scenic locations for cycling in Europe: 
Italy, Via Francigena
The Via Francigena pilgrimage path dates back 1,000 years and is based on Archbishop Sigeric's 1,800-kilometer trip from Canterbury to Rome in AD990. When he returned, he logged 80 overnight stops, which are now part of the scenic cycling route.
This section of the cycling route passes through Tuscan scenery and sees Medieval villages like San Gimignano before arriving at St Peter's Basilica in Rome. The ride lets cyclists witness spectacular views while passing the Alps and the Apennines at high altitudes, making it Italy's longest marked route.
Tauern Cycle Trail, Austria
The Tauern Cycle Trail in Austria is an incredible journey that begins at Gerlos Pass and ends in Salzburg. The route, which is about 150 miles long and at times several thousand feet in height, is especially suitable for more experienced cyclists and can be a demanding but worthwhile ride.
Enjoy natural splendor and breathtaking views along the way, including The Hohe Tauern National Park, Grossglockner Mountain, Lake Zell, and Europe's highest waterfall, Krimml.
Danube Cycle Path
The renowned Danube Cycle Path, recognized as one of Europe's earliest bike pathways, is a fantastic introduction to cycle touring due to its safe route, level, well-maintained paths, and gorgeous scenery.
The Danube bike trail runs from Germany to the Black Sea, going through ten European nations, including Austria, Croatia, Slovakia, Hungary, and Romania.
Romantic Road, Germany
The Romantic Road is a lovely path through rural scenery and the charming medieval walled cities of Nördlingen and Rothenburg ob der Tauber. The track is around 440 kilometers long, generally flat. Although it passes through the breathtaking Alps, the altitude gain is less than 600 meters.
Baltic Sea Cycle
The Baltic Sea Cycle, popularly known as the EuroVelo 10 route, traces the Baltic Sea shoreline through various stunning cultures and landscapes. There are lots to see and do, from the white, pristine beaches of the German Riviera to spectacular cliffs, national parks, and countless islands.
Holland Junction Network
Because of its superb bicycle infrastructure and flat routes, Holland is an excellent country for cyclists of all skills and experiences. The Holland Junction Network includes 32,000 kilometers of well-signposted cycling routes with numerous destinations and rest stops.
Elbe Cycle Path
The Elbe Cycle Path, Germany's most famous cycle route, follows the country's second largest river through magnificent alpine scenery. Cyclists can cycle from Prague to Dresden, taking in the exquisite view and stopping in bohemian towns before arriving in Dresden.
The trail is part of a grid of 37 river cycling routes in Germany, allowing cyclists to explore the countryside further by visiting forests and vineyards before approaching the North Sea shore.
Camino Frances
The Camino Frances is approximately 490 kilometers long, going through locations like Pamplona and Leon before concluding in Santiago de Compostela. The historic Camino de Santiago pilgrimage path is the most popular section. Bikes are frequently seen alongside pilgrims undertaking the epic journey.
The route takes you through the snow-dusted Pyrenees mountains, Rioja's gorgeous wineries, lovely Spanish villages, Galicia's beautiful green hills, and the dynamic city of Ponferrada.