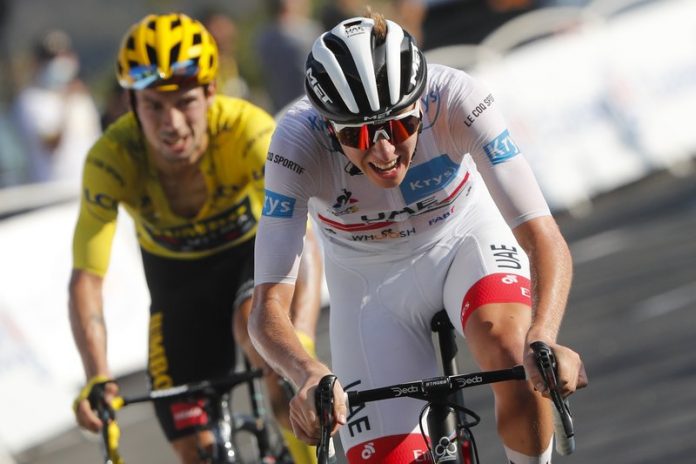 Cycling is one of the most demanding sports on the planet. It requires a next level of stamina and endurance. A life's worth of dedication and hard work is required from the athletes in this sport to succeed, which is why not many of them even start going down the road.
This sport has managed to influence younger people who are in a quest for a healthy life, spark the creation of sub-categories in cycling, but also influence other industries that are not quite connected to it. One of the most surprising is the online casino industry. How? Some research has shown that many cycling fans are open to the idea of accessing casino games online and enjoying them for a certain period.
In order to provide them with the best gaming experience, game providers started creating and supplying online casinos with many cycling virtual sports games, and other casino games that have cycling as the main theme. Many of these games are featured at some of the newest casino sites and are very fun to play. Choosing the best site is also an important step of the process and if you want to find all you need to know about new online casinos 2021, visit Spinsify.
There is no doubt that this sport has created many icons and legends, but we wanted to take a look at some of the most popular cycling events in the world. The three races that we are about to mention are known as The Grand Tours. Let's check them out.
Giro d'Italia
Giro d'Italia, or also known as Tour of Italy (the English name for the race) is an annual cycling event that is labelled as a multiple-stage race. Usually, Giro d'Italia is held in May and this event was inaugurated in 1909. The most recent winner is Tao Geoghegan Hart, a British cyclist, while the record for most wins (5) is held by Luigi Ganna, Alfredo Binda, Fausto Coppi, and Eddy Merckx.
Vuelta a España
Next up, Vuelta a España is a multi-stage race that takes place in Spain, as well as some neighbouring countries. As of 2020, there have been a total of 75 editions of this event, with the first one being held in 1935. Vuelta a España is held in August/September, and its creation was inspired by the success of Giro d'Italia and Tour de France. Roberto Heras has the most wins in this tournament (4), while the most recent winner was Primož Roglič. The first winner of Vuelta a España was Gustaaf Deloor from Belgium.
Tour de France
Finally, we have the world's most well-known cycling race. Tour de France is being held over the course of 23 days, as cyclist race across France and have short trips in neighbouring countries. While the route changes each year, the finish line is always in Paris. The only exception for Tour de France's route was made in 2019, when the starting line was in Belgium, as a way to honour Eddy Merckx. Eddy also holds the record for most wins in Tour de France, along with Jacques Anquetil, Bernard Hinault, and Miguel Indurain. All of them have 5 wins.