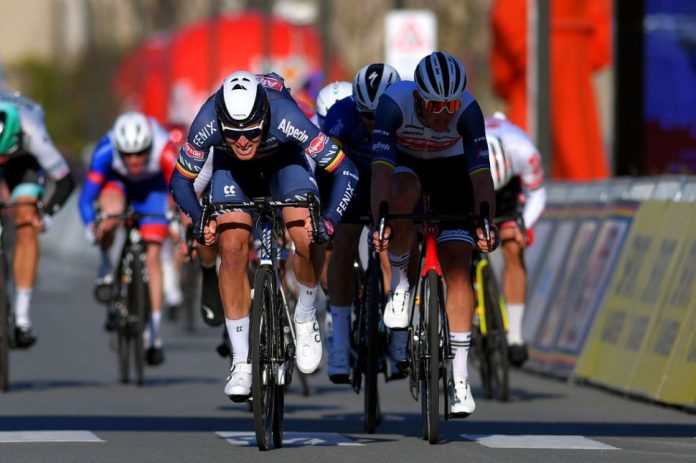 Merlier too fast for his rivals in Bredene Koksijde Classic
Tim Merlier took the victory in 2021 Bredene Koksijde Classic after he was the strongest in the final sprint of a leading group. Mads Pedersen finished second, while Florian Sénéchal third.
The race came back together ahead of the final lap into Koksijde, and it looked likely to boil down to a fight between Merlier and Mads Pedersen. That was how it played out, although Pedersen did not have the power to deny the Belgian who was tasting victory for the third time this season.
"I think I'm on the same level as when I won the Belgian Championships. I was not good, my legs were acidifying. At the first passage on the Kemmelberg, I was too far back. I really thought my race was over," Merlier said after the race. "In the end, I looked backwards, which I really shouldn't have done. It drives me crazy. But then I saw I had a few lengths and I laid me flat. I am happy because last year I did not reach this level."