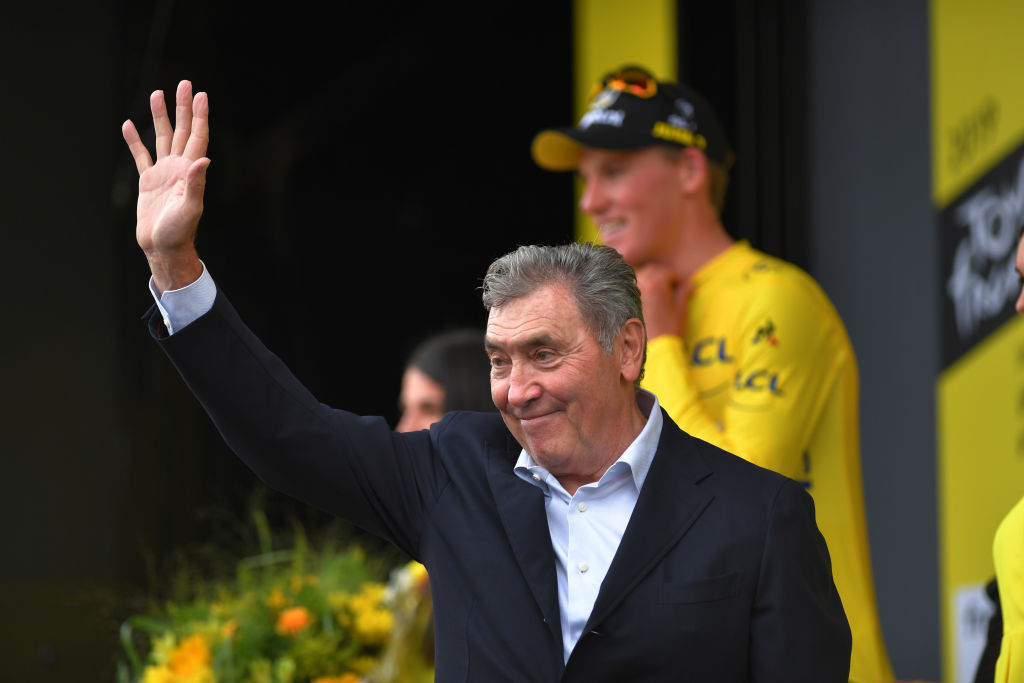 The 74-year-old was out riding with friends when he fell and suffered what the local press are describing as a "serious head injury" before being rushed to hospital.
Friend of Merckx Paul van Himst told television broadcaster Sporza that he had been in contact with Merckx's wife Claudine and that 'according to her it as all ok' and that further tests were scheduled for Monday morning.
The news of Merckx's hospital admission comes just a few weeks after Tour de France star Raymond Poulidor, a former competitor of the Belgian.
The Belgian won an unparalleled 11 Grand Tours in his career, including five Tours of France, five of Italy and one in Spain.