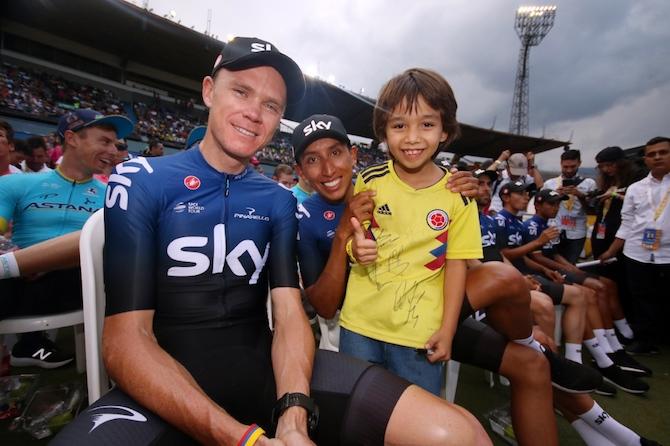 In an interview on France Télévisions, Chris Froome said he believes Egan Bernal is prepared to support him at the 2020 Tour de France.
"He has said he is," Froome said. "I need to be the strongest. If he's the strongest, then I'll be happy if he wins, because that's how racing goes – the strongest rider wins."
"Everyone tells me that I should stop when I'm at the top, but I love cycling and I want to continue. If I can't win, then I will help someone else who can win. I've won four Tours, I'm short of at least one more victory."
Froome will target a record-equalling fifth Tour title in 2020 in his long comeback from serious injuries sustained at the Criterium du Dauphine in June.
"A fifth Tour title was a big deal in itself. But going for a fifth title off what was potentially a career-ending crash… that would be even bigger," he said.
"There were loads of people who came out after the crash and said 'He's done. He'll never win another Tour.' They only spur me on."