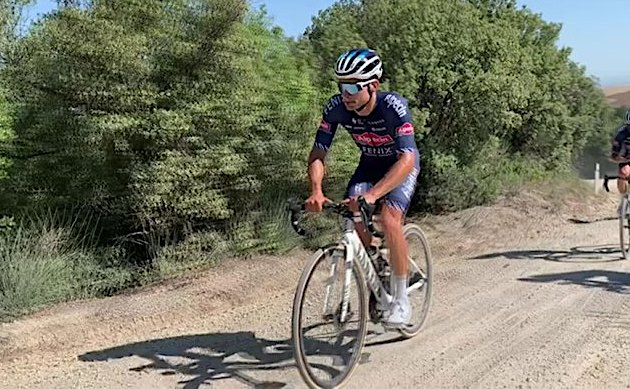 Mathieu van der Poel is one of the favorites for the 2020 Strade Bianche, despite his newbie status at the event.
After riding the course this week, the Dutchman confirmed that the dirt sectors are, indeed, treacherous.
"With [Wout] Van Aert you saw that if you go against the real climbers on that climb it's going to be very difficult. It's really steep and it's quite long actually. In an ideal case I would go there alone but it's going to be really hard. There are going to be some guys who already had their best chances before the final because of the heat," Van der Poel said. "Normally I'm quite OK with the heat but I need some adaptation first."
"I don't think I've ever raced in these circumstances. My first [MTB] World Cup in Cairns was also a hot race. But that was one and a half hours and tomorrow it will be five hours in the heat. There are some sections where we don't really have the high speed and then you really feel the burning."
"It is an advantage especially on the gravel sectors but most people forget there is a lot of (climbing) meters. We did the recon a few weeks ago and I was quite surprised how hard the race actually is. There are a lot of steep climbs. It's never easy, you never can just be on the wheel and enjoy being out of the wind," he said.
"It's one of the hardest races there is. It's quite technical actually. Because of the weather conditions it's an advantage for guys who can handle their bikes well because it's really slippery. On the other hand, it's also hard – a lot of steep, short climbs and it's never flat."