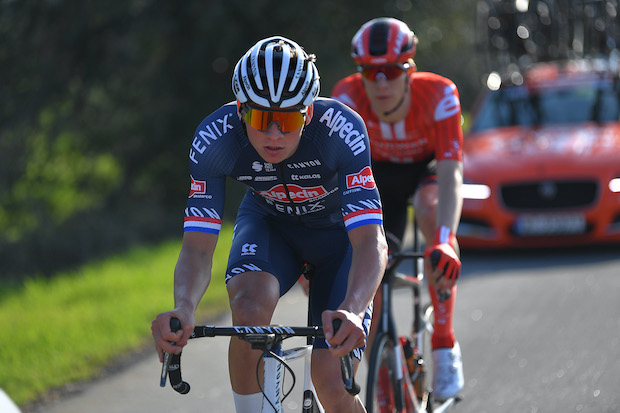 Cycling races worldwide have been suspended due to the Covid-19 coronavirus, creating uncertainty within the cycling community as postponements hit the calendar.
Mathieu van der Poel had planned to race the Tour of Flanders, Paris-Roubaix, Brabantse Pijl and Amstel Gold Race in April, but these races are unlikely to go ahead as cancellations continue to sweep across the sport's spring calendar.
"This waiting is scary," said Van der Poel. "That's the hardest part: the complete uncertainty. All I know is that I'll be on my bike tomorrow and that will be over hours later. But why? What for? Do you know?
"Of course all those cancellations are a huge disappointment, but in the end that is the only way to go. There are currently bigger problems in the world."
"It would be difficult for some riders," he explained. "In a way I'm lucky: because of my illness I can use all the training to lay a foundation again. That's what I'm going to do the following days: put some hours, train, keep myself fit."
The rider doesn't give up on his season, but he doesn't know what to do next. "That's just it: what's the first race? Roubaix? The Walloon classics? If so, I will certainly give everything," Van der Poel affirmed. "I am not giving up on the spring completely yet. But it does make it difficult to train.
"In a sense, it would be better if they give us clarity as soon as possible and say that there won't be any races in the Spring. Then we can now all start to rest and rebuilt towards the summer, for example."