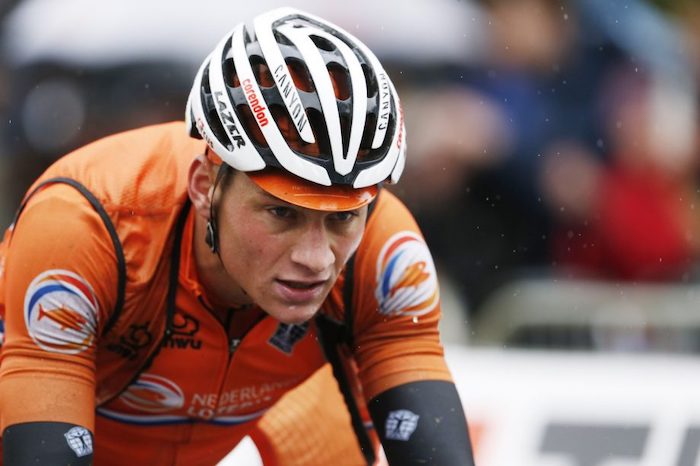 Mathieu van der Poel, the pre-race favourite of the road race at the 2019 World Championships, cracked spectacularly after over 6 hours of racing.
The Dutchman's pace dropped so abruptly it first appeared he had suffered a puncture or some sort of mechanical. Instead, van der Poel simply bonked.
"I don't know what happened," Van der Poel said. "All of sudden I had no strength anymore in my legs. I don't think that I made any mistakes today. I was in the right group but all of a sudden the tank was empty. That's not happened before but this is also the first time that I've raced this distance in the rain. It was raining all day, it was very cold and it was a very hard race."
.@mathieuvdpoel ?? has cracked!!!

No one expected this. He is swept up by the peloton. #Yorkshire2019 pic.twitter.com/1y9GZ4mKo5

— UCI (@UCI_cycling) September 29, 2019
"It's a world championship that I'll remember for a long time. Every rider who rode it will remember it for a long time. I was in a good group and I did everything right but all of a sudden I had nothing more."
"I wanted more today. It's not that I was close to the title. It's a missed opportunity but it's like I was close to the title.
"My attack was instinct and it was the perfect moment with the group out in front. At that moment a lot of favourites were already suffering. It was the right moment and the right move but I didn't have the legs."