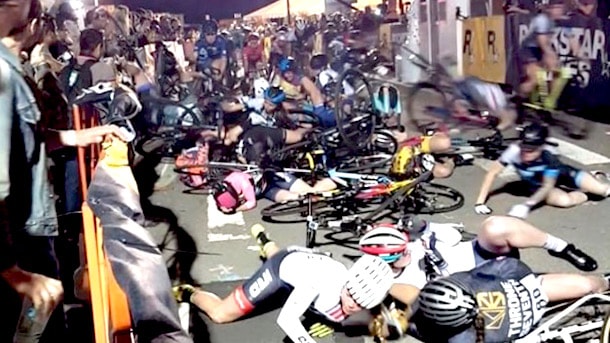 The women's final of the Red Hook Criterium in Brooklyn, which is a race contested on fixed wheel bikes with no brakes, got off to a rocky start when a number of competitors crashed and caused a major pileup.
It's unclear what started this massive pileup, but it appears from the video that the cyclist in white fell, prompting a massive pileup shortly after the race began.
Reports after the race suggest 15 cyclists were impacted by the crash but only one racer dropped out after the first lap.