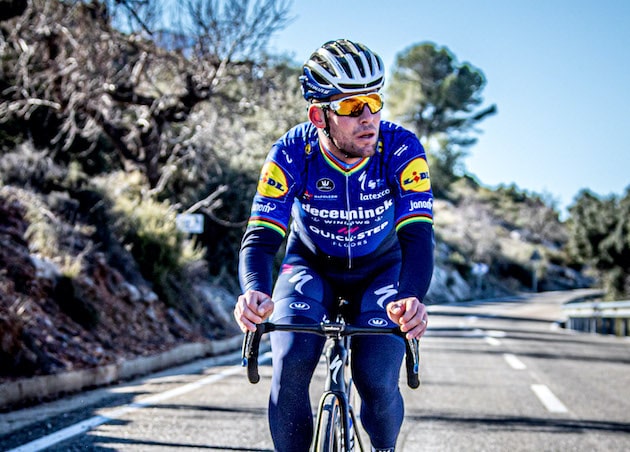 The transfer of Mark Cavendish to Deceuninck-Quick-Step was the surprise of the new season as the British sprinter returned to the team he left in 2015. 
"I'm a realist. I'm not looking to hang on to something or try to finish my career as I want to in a fairytale way. I just know I'm still good," he said.
"If I thought I wanted to go and win six stages at the Tour de France, I'm in fairytale land and it makes it even less likely if you come to the strongest team in the world who have dominated".
"But even if I'm not winning, I think I can still add something to this team. Last time I added to them and they added something to me. So why not join them if it's my last year or if I've got 10 more years in me?
"Ultimately, I was at my happiest when I was here and the opportunity to come back and race for Deceuninck-QuickStep is a dream – if I do one month more or 10 years more."
"There was really only one place I wanted to go," he said. "The best part of my career was at this team. I tried something else but in hindsight, I wish I'd stayed here my whole career. I have an incredible rapport with the team and staff and sponsors, especially with Specialized. I helped develop the Venge. It was a bike made for me and I proved it was the best bike for me to win on."
"I feel the same as the Belgian fans: I live and breathe it (cycling), so I just feel at home at Deceuninck-QuickStep.