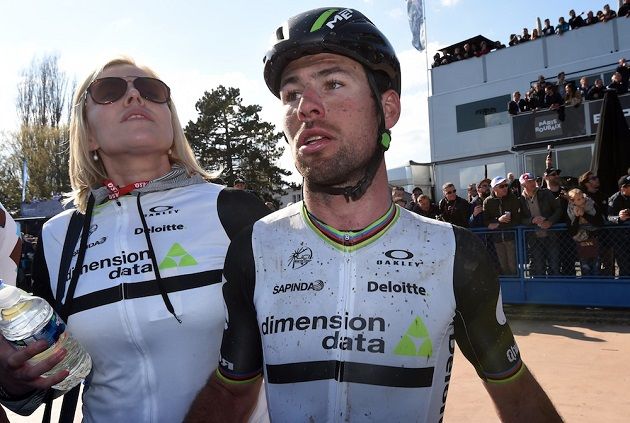 Recent blood work has revealed that Mark Cavendish suffers from infectious mononucleosis caused by the Epstein Barr Virus.
This means that the Team Dimension Data sprinter will need a longer period of rest than originally anticipated, as he is currently recovering from an overuse ankle injury simultaneously.
The main goal for Cavendish remains the Tour de France this year. "It is obviously disappointing to have received this diagnosis and in particular to have had to alter my race schedule as a result", said the British rider.
"Looking back, I have not been feeling myself over the past few weeks during both training and racing and so I am pleased that we have now been able to get to the bottom as to why I've been feeling as I have. I would like to thank the Doctor and all at Team Dimension Data for their help and fantastic support during this period and I will now be working hard to ensure I do everything I can to fully recover over the coming weeks to enable me to be fit and ready for the second half of the season"
"Mark has been experiencing some unexplained fatigue during training", said Dimension Data doctor Jarrad Van Zuydam. "Recent blood analysis has revealed him to have infectious mononucleosis caused by the Epstein Barr Virus. Unfortunately, there is no effective specific treatment against the virus but rest will be required to aid his recovery. His training load and symptoms will be monitored very carefully and he will make a gradual, step-wise return to full training and racing. It is difficult to give an accurate estimate of when we can expect him back at full fitness but we are hopeful of a significant improvement of his symptoms over the next 2 weeks.