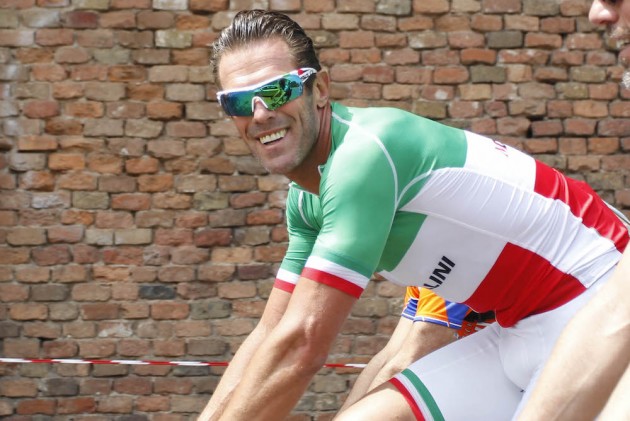 Before Mark Cavendish was king, Mario Cipollini was the dominate figure on the sprint scene and was the first sprinter to start using a dedicated lead out train, a move that completely changed sprint finishes in the pro peloton.
But cycling has become a "bit boring" nowadays says the former sprint great. 'Super Mario' wonders why other teams can't come up with a plan to beat Chris Froome in the grand tours and Peter Sagan in one-day races.
"If you don't have a strong national team then you can't be involved in a fight for the world title. Sagan alone, however, wins three," Cipollini told in an interview with Radio24.
"Sagan is a great champion, obviously, but what are doing all the others? All the coaches, all the sports directors. What are they doing? Why do they let Sagan have a chance to sprint when in a race of 267 kilometres they can instead create another situation?
"Today's cycling is a bit boring. Take the Tour de France and the last Vuelta, Sky riding in the front and setting the tempo. And Froome's helpers are as strong as his main opponents, so they take care of the attackers – Nibali, Bardet, and the others.
"Then, of course, Froome in the last three minutes of racing, the last one and a half kilometres, is trained and ready to make the difference. It's a monotonous strategy that does not allow us to see something extraordinary."
"Sagan leaves the day before to go to the world championship in Bergen, when others go early to acclimatise to the system, to see the streets, study the route. He gets there the day before, like playing a game of cards.