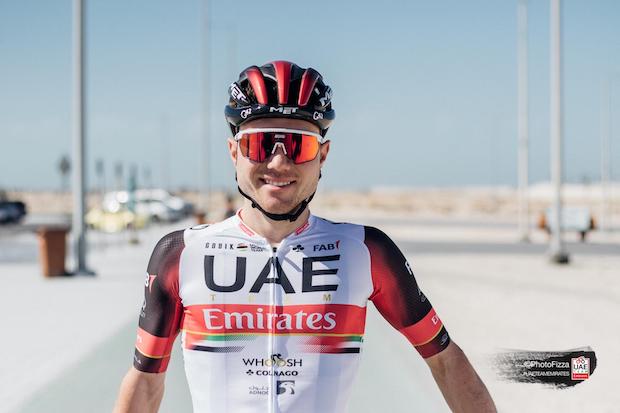 Marc Hirschi is not allowed to comment on his much-discussed transfer from Team DSM to UAE Team Emirates this winter. However, according to l'Équipe, there were several reasons for the promising Swiss to leave the German team.
UAE Team Emirates will pay Hirschi royally for his services. At Team Sunweb, the classics specialist earned 70,000 euros per year, but the Swiss rider will earn 1 million euros per year from his new team. That is fourteen times more than what he earned at Team Sunweb.
Furthermore, Hirschi no longer felt at ease within the structure of Team Sunweb. "Sometimes he had the feeling that he was suffocating within an organization that was too strict," a family member of Hirschi told the French sports newspaper. The 22-year-old cyclist also believes that his sporting achievements have not been appreciated.
"I can't say much about it," Hirschi answered when asked about the background of his transfer. "That has been established in the agreement. I can only say that the opportunity arose to leave. And now I am here and I look forward to the future. "
Hirschi focuses this year on the Ardennes Classics, the Tour de France and the Olympic Games in Tokyo. He will start his season in the UAE Tour in a few weeks.