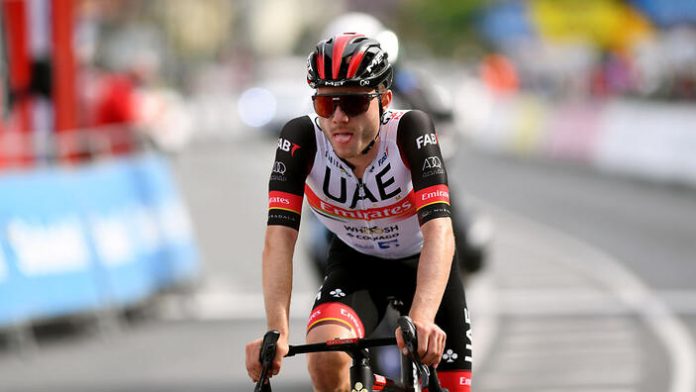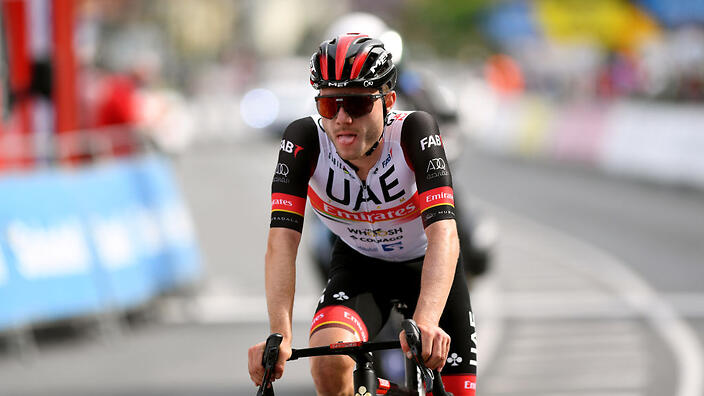 Fleche Wallonne defending champion Marc Hirschi rode an unremarkable Amstel Gold Race and finished in a large group of 35 riders who sprinted for fourth place.
"I hope that the Fleche Wallonne goes a little better", he said afterwards.
Hirschi is not yet in top form. He told this during an online press conference on Saturday and this was also evident in the Amstel Gold Race, where teammate Matteo Trentin's card was drawn at the end.
"Although I am happy with my performance I'm just not top yet, I'm still missing a few percentage points. I hope that things go better in the Fleche Wallonne and that I make some more progress in Liège. I'm really looking forward to the Fleche Wallonne and hope that the trend continues and that I can make some progress in every race. "
"It always comes down to that final climb," he said about Fleche Wallonne. "So it is important to start that climb as fresh as possible. In the last kilometers it means that you do not waste unnecessary energy, that you stay out of the wind and that you can keep up with the others. Actually, you have to wait for the Mur and once there you go all out."
There is little tactic involved on the Mur de Huy itself.
"You don't have time to check your wattages on your cycling computer. It's about feeling uphill. You just have to decide whether to monitor the attacks or not. If you look at the latest editions, it is important that you do not use your attack too quickly. It is also important in advance to start that climb well positioned, so that once on the Mur you do not have to make up for a few more places. "