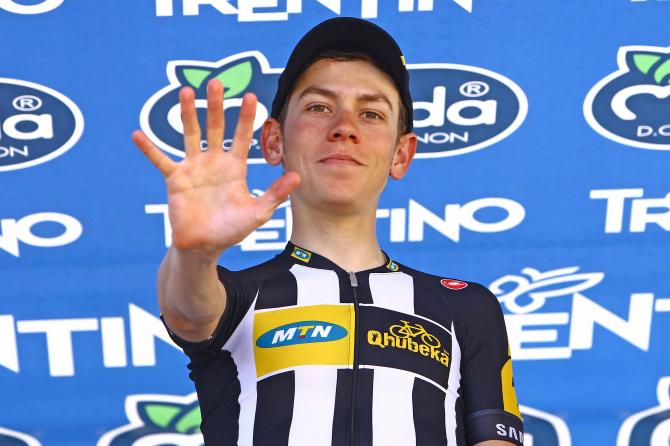 South African climber Louis Meintjes will change focus in 2018 and target the Giro d'Italia, hoping of finishing on the podium of the Tour de France by 2020.
Meintjes started out with Dimension Data before he left for Lampre-Merida and now is rejoining the team where he started his career.
"If we look at our 2020 plan, Louis Meintjes is a core part of our strategy and he would like to stand tall on the podium in the next three years," said Dimension Data Team principle Doug Ryder.
"We would like to try to get up to 30 stage wins and move our ranking up into the top 15 teams on the tour and fight our way into a top-five placing on the Grand Tour,".
Meintjes finished the last two edition of the Tour de France in eighth place.
"The plan is to try for a podium by 2020 and for next year we will take a slightly different approach where I will try to get more experience through the Giro d'Italia," he explained.
"The last few years have been a good experience and I think I learned a lot, and now it is nice to be back to where things are familiar. It is great to be able to fly the South African flag, I always ride for my country."