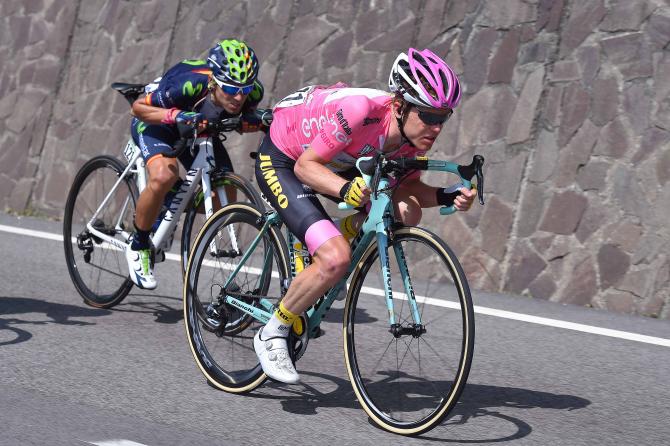 LottoNL-Jumbo has announced its ambitions for 2017. Steven Kruijswijk will once again be the team's bet for the Giro d'Italia.
Kruijswijk came close to winning the Giro d'Italia in 2016 but a late crash had him drop to fourth place instead. In the Vuelta a España, he hit a low pole near a stage finish and was forced to abandon the race. He sees new opportunities in 2017.
"Because of my crash in the Vuelta, my season ended quickly and I started my winter differently. Right now, I'm on schedule for the Giro. My season starts in February. After the Giro in May, I'm going to focus on the Vuelta, where I also want to go for the general classification," he explained.
One of the biggest issues for Kruijswijk in the Giro was the lack of support from his teammates. He believes that the team has made good investments to improve that situation.
"In my opinion, the team brought in a number of riders who can assist me in the Giro. Stef Clement and Jurgen Van den Broeck will be important riders for me. Therefore they ride almost the same programme and they go with me altitude training. Also, the rest of the Giro team will often race with me and train with me."