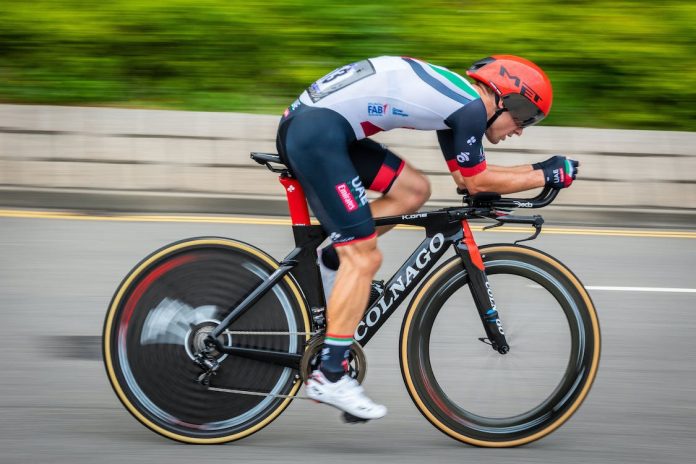 Now that spring has arrived, it's time to begin looking forward to all the fun and gruelling cycling events that'll be taking place in the coming months. And in terms of prestige, only the Tour de France can rightly claim to be ahead of Italy's premier cycling tour, the Giro d'Italia. This year's event will take place over 21 stages from May 6 – May 28 and promises to be bigger than ever. Remco Evenepoel and Primoz Roglic will have their eyes on victory, but there'll be a fair few people using a free bet offer from oddschecker to back outsider Geraint Thomas for victory. After all, this is a tough bicycle race where anything can happen. On this page, we'll outline some key details, including the route, the main contenders, and how you can view the event. 
The Route
The 106th edition of the Giro d'Italia gets underway in Italy's Abruzzo region before eventually finishing with a stage around Rome. As with the Tour de France, the race finishes in the country's capital with thousands of spectators turning out to see who wins the final stage. As you might expect from a race held in Italy (and briefly in Switzerland), there are plenty of mountainous climbs with stunning views along the way. You can check out the full route here.
Who's Looking Good For Victory?
Winning the Giro d'Italia is no easy task, in part because of the difficulty of the routes, and in part because of the quality of the contenders. Remco Evenepoel, last year's Vuelta a Espana winner, will feel confident. He's only 22 but has shown he belongs on the big stage. Primoz Roglic, if he participates, would also fancy his chances, while Welshman Geraint Thomas will like the look of the route, which plays to his strengths. He's very much an outsider, though. 
How to Watch 2023 Giro d'Italia 
You'll have multiple ways to watch the 2023 Giro d'Italia. If you prefer to watch it from the comfort of your own home, then make sure you have a Eurosport subscription before the action gets underway. 
If you're looking for the ultimate Giro d'Italia experience, then why not consider making the trip to Italy and seeing the race in person? You can park yourself anywhere along the route (which takes place largely in and around Milan and Rome) and see the racers zip by, or you can book yourself a hospitality ticket and see the race with all the comforts of a VIP experience.