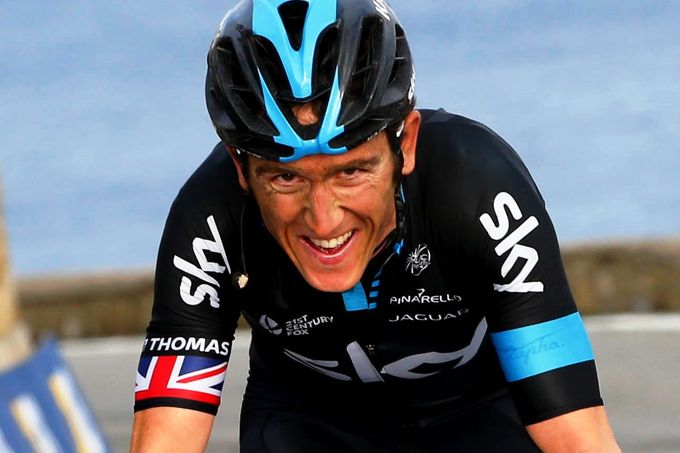 Geraint Thomas will share the leadership of Team Sky at the 2017 Giro d'Italia with Spaniard Mikel Landa.
The 30-year-old Welshman has ridden the Tour in six of the past seven years and was part of Team Sky's squad for all three of Chris Froome's overall victories. On the other hand, Mikel Landa wants to redeem himself in 2017 after a disappointing 2016.
"Mikel Landa's goal was always to focus on the Giro, as it was last year. We've got a real focus for it this year as well," said Dave Brailsford. "I think this is a big season for Geraint, a really important season for Geraint. He won Paris-Nice last season and then he didn't perform as well as he'd like in the Tour.
"This season I think he needs a big goal and wants to target a Grand Tour. That made sense to us, and when we saw the profile of the Giro we felt he would be capable of performing very, very well. Their qualities are different, and the way Mikel and Geraint approach and perform are different. But I think that's complimentary in a team like ours. I think they've both got targets to work for."
Geraint Thomas will target a Grand Tour for the first time in his career. The 2017 Giro contains 67.2km of individual time trialling and only four summit finishes, which should suit Thomas.
"I'd like to go in there and not be the grumpy guy in the corner and to say I gave it a go, I gave my all and I don't regret anything. I don't want to be the grumpy guy regretting this or that, that maybe I didn't go for the podium in the Giro d'Italia in 2017.", said Thomas.