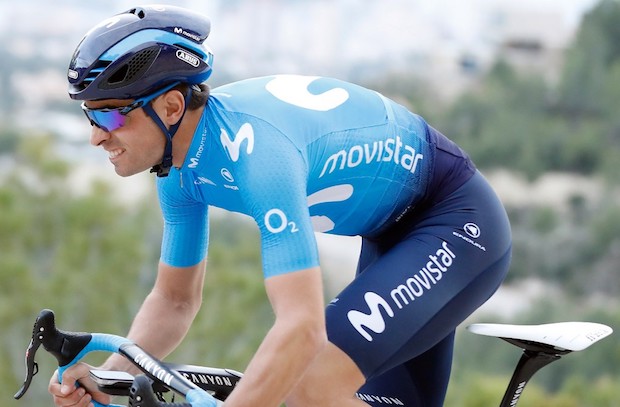 Mikel Landa will make his debut with Movistar at the Vuelta a Andalucia on Wednesday. The Spanish rider will kick off a season in which he plans to go back to the Ardennes Classics after six years of absence.
At the Vuelta a Andalucia, Landa will face strong competition from Chris Froome, who will start his 2018 season on Wednesday, defying calls from senior figures in world cycling to withdraw from racing over the adverse drug test result he returned last September.
"This will be a very special race for me. New colours, new ambitions… and I'd like to start this off in a good way, to make things easier for everyone and bring some joy to the rest of the team", said Landa.
"It's been a rough winter if you consider the cold temperatures we've had in the Basque Country. I've had to go elsewhere to build a good base for the harder training blocks, and that's why I've moved to Calpe, in the Alicante coast, for most of the offseason. There has been good weather there, so we didn't have any excuses to fulfil the work plan we were supposed to follow."
"I went to Mallorca with some of my team-mates in the last week of January. We put on some serious pace in the hills, and seeing them being so prepared for racing, I really got in the mood for some competition – that's why I'm so keen to do well in Mallorca".
"I also shared a lot of time there with Alejandro (Valverde). It's been a spectacular start of the season for him, especially considering his serious injuries last summer. He had good legs in training, but that's one thing and the other is confirming them in the races, seeing where you really are. I got really happy when I saw him winning so early in the season in Valencia."