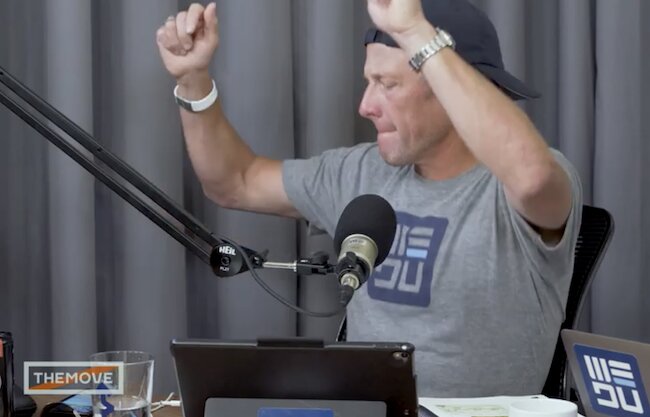 Against all adversity, Lance Armstrong has once again peddled his way to the top of the mountain during the Tour de France.
According to Bloomberg, Lance Armstrong's podcast 'The Move' during the Tour de France generated an estimated $1 million in revenue by partnering with Patrón tequila and other sponsors.
Other sponsors include Road ID, High Brew coffee, Power Dot injury treatment device, The Feed athletes' food company, Roka glasses and Amp Human which produces a lotion which claims to suppress lactic acid.
That's roughly double the amount that Egan Bernal made during the Tour in prize money.
Armstrong provided daily analysis of the Tour de France and the podcast ranked third among sports shows as of July 2019. The popularity of his first podcast, "The Forward," in 2016, enabled Armstrong to build a business under the endurance-sports brand WEDU.
The Bloomberg report has put a $1 million value on revenue made by the former cyclist during the Tour de France; that value based on interviewing both Armstrong and those around his ventures at present.
At the pinnacle of his career in 2005, Armstrong earned an estimated $28 million from salary, endorsements, book sales, and speaking engagements, according to Forbes.