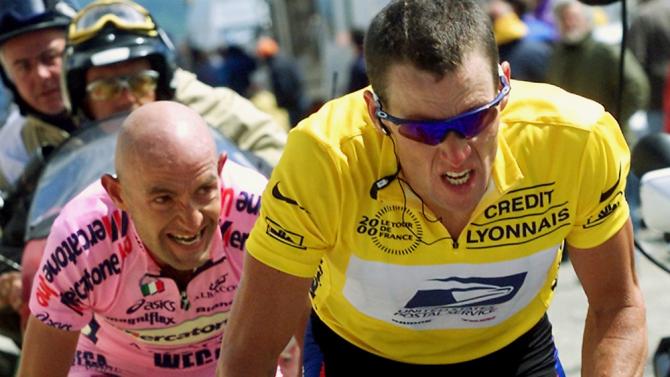 Lance Armstrong heads up a list of former pros who have been invited to take part in a festival and granfondo in celebration of the 20th anniversary Marco Pantani's Giro/Tour double.
Alberto Contador, Jan Ullrich, Pavel Tonkov, Mario Cipollini and Miguel Indurain have also been invited to take part in a 'Champions Ride' on September 1.
According to Gazzetta dello Sport, Pantani's mother decided to reach out to these high profile riders in order to create a special event remembering her son, who died from a cocaine overdose in 2004.
Former pro Alessandro Vanotti has been charged with inviting the former riders.
"The first idea was to change the ride a little and add other events to include the local area. We hope to have 2000 entries, both Italians and from the rest of the world because Pantani is still a legendary figure for many people," Vanotti said.
"Ivan Basso has already confirmed he'll attend and we hope to have Contador too, even if he's very busy. We're also going to invite Mario Cipollini,".
At the 2000 Tour de France, on the famous ascent of Mont Ventoux, Pantani won the stage but Armstrong claimed he allowed the Italian to take the victory.
Marco Pantani's victories in the Giro d'Italia and Tour de France in 1998 marked the last time that a rider won the two biggest Grand Tours in a single year.