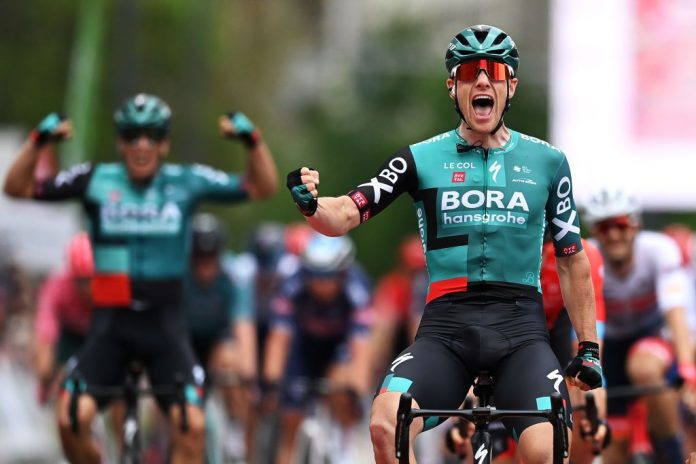 La Vuelta a Espana 2022 stage 3 promises to be a copy of the previous one with a massive sprint for the win. The start of the stage is however exposed to winds and echelons might or might not occur.
La Vuelta a Espana 2022 stage 3 preview
The KOM rush will take place at 133.8 km which is expected to be battled out by the breakaway. La Vuelta a Espana stage 3 is the longest stage of this year's edition and The Netherlands is only the 4th time the race started outside of Spain. As its name suggests in French, "Pays-Bas" this is the flattest stage you could find.
A windy day with exposed head-wind could be the cause of some stretch and worry in the peloton but all should be back to together for the stage win. The Intermediate sprint will be battled out by Sam Bennett and Mads Pedersen.
La Vuelta a Espana 2022 stage 3 predictions
★☆☆☆☆ Kaden Groves
He would like to put the past day's deception behind him and takes the win. He does not have a full team support but will take half a chance.
★★☆☆☆ Pascal Ackermann
He is probably not going to win but his 5th place suggest that he will be in the fix and you might never know.
★★★☆☆ Mads Pedersen
He had one the best leadout and team surrounding him but he was just not fast enough. Repeat. Try again. He also has his eyes on that green jersey and will probably have used some joules 23km earlier.
★★★★☆ Tim Merlier
Everything was in place for him to take a stage win for him on stage 2. He was just beaten by more fine-tuned teams. His team and him will get better as the days go.
★★★★★ Sam Bennett
The Irishman will be full of confidence after his stage win and we know how strong and unbeatable he can get. He has an excellent lead out in Danny Van Poppel and will be aiming to repeat his feat.
An exclusive post by A LeadOut for Cycling.today
Vuelta a Espana 2022 – stage 3  LIVE STREAM: Sunday, 21 August, starts at 13:00pm Central Europe, 07:00am U.S. Eastern