Alexander Kristoff was forced to walk the final portion of the of Hatta Dam climb on stage 4 of the UAE Tour, after snapping the rear of his frame in half.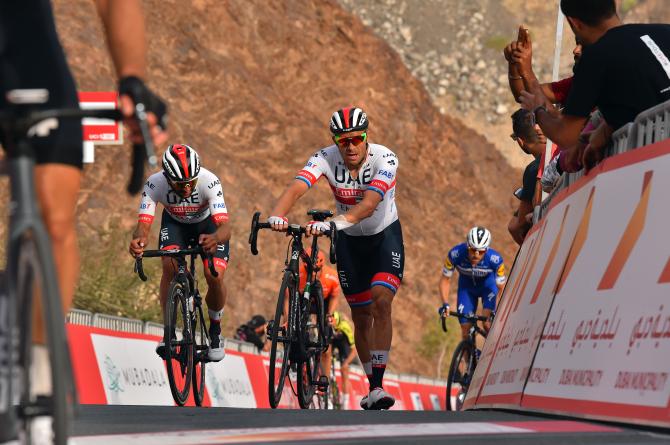 Kristoff's derailleur broke during the dash for the line after he was caught in an earlier crash, and snapped his frame in the process.
Alexander Kristoff snapped his chainstay in half during the sprint up Hatta Dam today #UAETour pic.twitter.com/ENaXiCqYHA

— Frederick Dreier (@freddreier) February 27, 2019
"A crash at 6km out, which involved Gaviria and somewhat Kristoff, who was hit on his bike from behind. The mechanical damage in the last 200 hurt the Norwegian. When he changed gears, it triggered a whip effect of the rear derailleur, gone out of alignment due hit he took beforehand", said in a statement UAE Team Emirates.
"A lot of sand on the road today in the UAE Tour. I was involved in a crash five or six kilometres from the finish, my bike got banged up a bit and in the finish climb it broke unfortunately", added Kristoff.