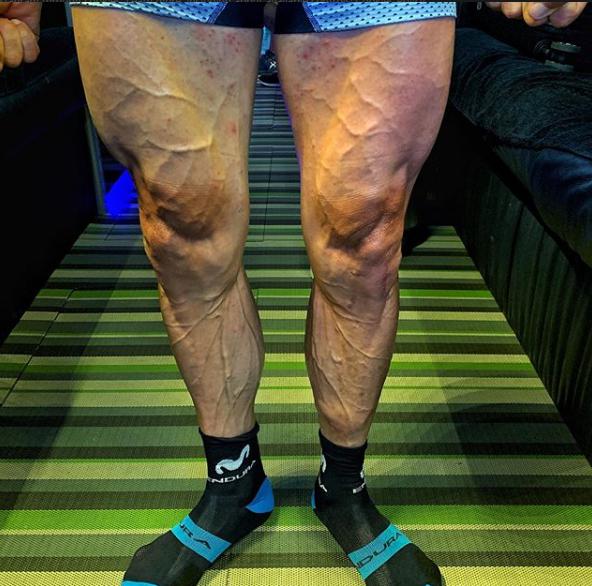 Jose Joaquin Rojas showed off the brutal effects of riding Giro d'Italia with a shocking Instagram picture.
The Movistar rider shared a photo of his legs showing the power needed to be a professional rider, with legs resembling tree trunks.
Ahead of the first mountaintop finish of this year's race, he captioned the photo, "Ready for war, no?"
Rojas is not the first to show off the changes in their legs caused by cycling for hours every day.
In April last year Tomasz Marczynski shared a picture of the back of his legs with veins throbbing too.
Dr Bradley Launikonis has explained the cyclist's legs get so veiny due to the amount of blood flowing.
"The amount of blood normally going down to our legs is five litres per minute. For an untrained athlete, maximum exercise will have 20 litres per minute.
"These elite cyclists will have double that, about 40 litres per minute. The blood can pool there too and that's what's happening in this extreme case."