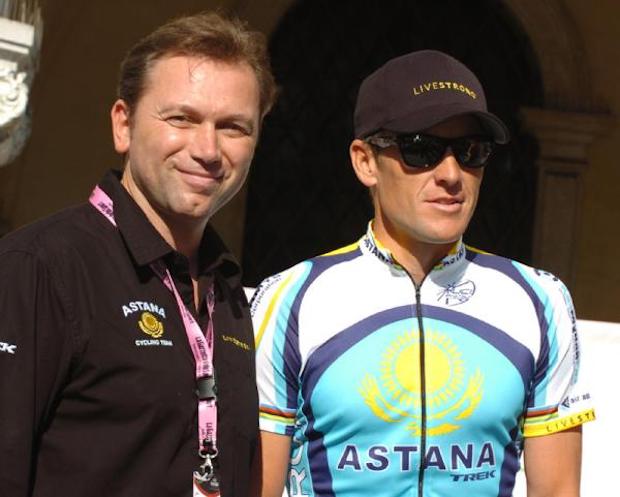 In an interview with Eurosport, Johan Bruyneel spoke about Lance Armstrong saying the Texan cyclist remains "the best of his generation".
For the former sports director of the US Postal, the doping ban do not change the dominance and talent of Lance Armstrong. More importantly, Bruyneel is particularly skeptical about the current state of cycling.
"Lance's character has been murdered. This collective demonisation is easy to do, but impossible to undo. It's hard to take, especially since there has been a lot of hypocrisy.
"Doping or not, throughout the history of cycling, every great champion has always been the best of his generation. And Lance is no exception to this rule. Tell me what changed in cycling after Lance? Nothing."
"The problem is that USADA claimed this was the biggest doping system in the history of sport. Saying that is total crap! We've seen much worse, in Russia or East Germany," Bruyneel said.
"Lance didn't do more than the others. I would even go so far as to say that he did less, especially compared to the riders who were caught in Operacion Puerto with Dr. Fuentes – riders like Mayo, Basso, Ullrich, Hamilton, who were Armstrong's chief rivals."
"It's not so much a return that would interest us; it's simply being accepted. They have sullied us to the point where we have become, everywhere, personae non gratae," said Bruyneel. "There are a lot of people with whom I've always had a good relationship, but I know that if I go on a race, they won't come and take a picture with me."