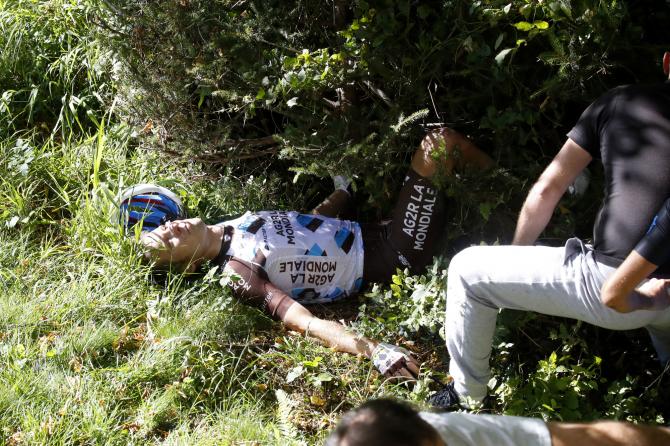 Jan Bakelants

 

underwent an operation on his L3 lumbar vertebra on Friday at the University Hospital of UZ Gasthuisberg in Louvain, Belgium.
The operation, carried out by Professor Bart Depreitere, was a success. He left the intensive care unit on Monday.
Bakelants will be able to return to his home at the end of this week in order to continue his convalescence and recovery. However, it is much too early to begin discussing the date on which he can resume his sports activities.
The Belgian rider is relieved that the operation was a success, and he is ready to begin what will likely be a long rehabilitation.
"2 days after surgery, it looks good, no extra intervention necessary," the AG2R rider said via Twitter. "The road to recovery will be long, but I feel lucky I can start it."
Jan Bakelants crashed in Il Lombardia.  Seven rib fractures, as well as the fractures of two dorsal vertebrae (D8, D10) and two lumbar vertebrae (L1 and L3) were diagnosed.