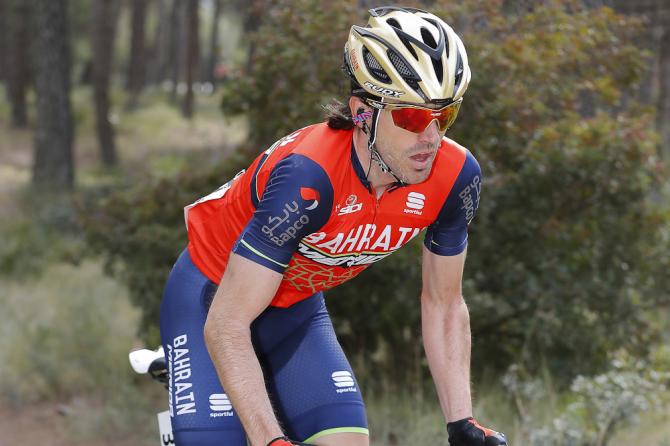 Ion Izagirre  will warm-up for the Tour de France in the Switzerland's most important cycling race: the Tour de Suisse.
The nine-day stage race is seen as an ideal test of form for the contenders of the Grande Boucle. Among them Ion Izagirre, who is last year's second-place finisher and will headline the Bahrain Merida squad in the upcoming Tour de Suisse.
On the menu three stages for climbers – among them the Queen Stage to the Tiefenbachferner Glacier – and some chances for sprinters too, completed with an opening and a closing Time-Trial.
"The plan is clear", said Sports Director Harald Morscher. "We will ride to target the final podium, maybe even trying to take the overall win with Ion. We have a strong squad for that purpose, with riders like Moreno, Grmay and Cink, that will give a great support for sure. Anyway, Izagirre is back from the Teide training camp – where he did a good work – and of course, on the Suisse roads he will test his condition first of all".
"I feel very well after the altitude training camp", said Ion Izagirre. "It's the first time that I've trained together with a group of teammates under the direction of the coach, with masseur and mechanics. I'm happy of this new good experience with Team Bahrain Merida and in Switzerland I'm going to check my form ahead of my next main aim: the Tour de France".
The Bahrain Merida roster for the Tour de Suisse is completed with Valerio Agnoli and Enrico Gasparotto, both returning from the Giro and Niccolo Bonifazio: "We will be looking for stage wins too", added Morscher. "At the Tour de Suisse there are not many pure sprinters, because the route is quite hard. If Niccolò will be able to overcoming the climbs, as we think, he can show his qualities and his good form trying to sprint to victory. I will bet on Gasparotto too, because he is motivated and if he recovers well from the strains of the Giro, he can even try to win the stage with finish in Cevio, nearby his hometown".
Team Bahrain Merida roster for the TOUR DE SUISSE: Valerio AGNOLI, Niccolò BONIFAZIO, Ondrej CINK, Ivan CORTINA, Enrico GASPAROTTO, Tsgabu GRMAY, Ion IZAGIRRE, Javier MORENO