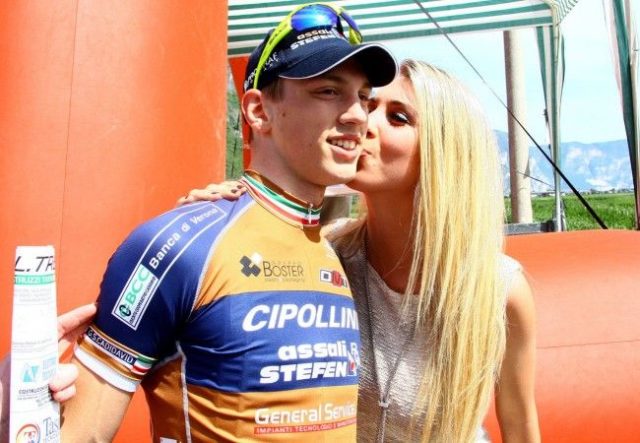 Leonardo Fedrigo got a surprise message on his Instagram account from Bradley Wiggins, inviting him to ride for his the Wiggins team next year.
"It was Wiggins himself who wrote to me in private to see if I wanted to ride for his team," he said. "From Instagram, we went to e-mail. First with him and then with the team's manager, Andrew McQuaid, and Sports Director Simon Cope.
"I was already in contact with team Zalf-Fior, but after an offer like that … I'm crazy about Wiggins, I've seen all the documentaries about him."
The 20-year-old from Verona has ridden on both the track and road, and won the national points race title in the beginners' category. He has raced the last two seasons with Cipollini Iseo.