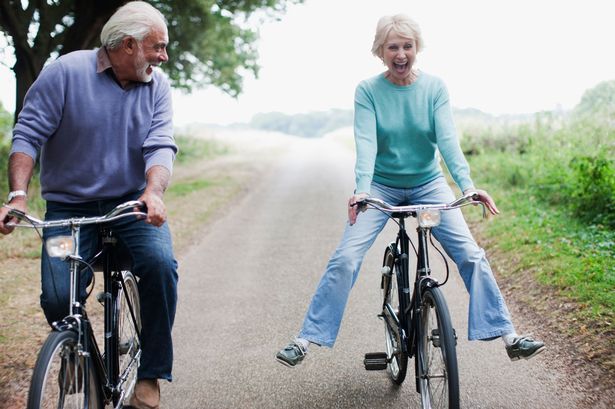 To many who have not been close to a cyclist before, dating one could come as a unique experience. It is especially so when you connect with a highly committed hardcore cyclist who lives and breathes the only sport they love. You'll have to get used to all their quirks. Even so, spring is in the air, and there are tons of people, including cyclists, looking for a partner. The challenge is there are few dating websites, if any, programmed for this special group of people. So, you had no idea what "bonked" meant or how annoying it feels when it happens, but then you meet a cyclist on the meetwild dating site and just realize a world of a new level of exhilaration.
Be Ready to Get on a Bike on Your First Date
It may not have seemed so obvious when you clicked online, but if they're cyclists, prepare yourself to move from the online conversations to cycling in a first click. They will definitely not shut up about getting you on that bike. Expect to be persuaded to join them for an afternoon ride. Whether you're nowhere near their skill level, they believe you can cope up and will do everything to make you comfortable with the first try. Prepare your mind to be included in their favorite hobby, and you'll get along just fine.
You don't have to show up wearing a bicycle jersey or black Lycra trousers, though. A long dress or a pencil skirt may just get caught in the spokes. Choose a more casual outfit in which you can move comfortably. Soon enough, you too would be enjoying the rides without feeling it as much of toil.
Half Your Wardrobe Would Actually Be Bike
They may not have participated in the recent bike race, but the race shirts are their favorite for bedtime. Expect to see them in it. Get ready to watch one of the international bike races in a related bike race shirt. Although the technical garments are expensive, they're worth their blood and sweat. After all, what does it feel better than the money spent to keep both of you active, happy, and healthy? In a short while, you too would be lingering over a city bike rack, contemplating what shirt or jacket could send you into the same path and still keep looking smartly hot.
Some cyclists even take their bicycle to bed, and not as more of a quirk. It's just a pragmatic solution against theft. Anyway, who would want to leave their prized possession on the streets, and the stairway is also too narrow?
Bike Stuff Become the Best Present for Any Holidays
So, the holidays roll in, and you're thinking of the best stuff that excites your partner. You want to surprise them and make them happy. You're making a list of things, and you think of new kits, new helmet, new chain, new tires, and literally everything bicycle. You even had no idea how cycling sport is expensive until now. Cyclists intimately value such presents. Even if you cannot afford anything on their Christmas or Birthday as it's all bike stuff and too expensive, think of anything else that revolves around cycling, and you'll still be right.
You Start to Understand a Lot of Cycling Lingo
Forget long ago when you had no idea the difference between a road bike and a mountain bike. You had no or very little idea what "bonked" meant. By the time you drive out to the middle of nowhere to rescue them because they "bonked," you'll already be into a lot of cycling lingo. And it's usually a spot out of cell service, so you'll be wandering around your car trying to find a signal to know their exact location. After minutes and minutes of search, you end up finding them sitting sadly on the side of the road. You'll definitely feel like a cycling specialist and start offering every sort of favor toward their sport – from surprising them with appropriate bicycle presents to mostly riding together for a tour. It may progress to a point where you comfortably give in and join them on one of their three-hour rides.
Cycling can connect people and change their lives for the better. Who does not want to become more confident, happier, and healthier? Despite all the talked of quirks, it's a passion you can pursue as a couple into old age and ultimately love them for it. Give it a try and watch your life change for the better.