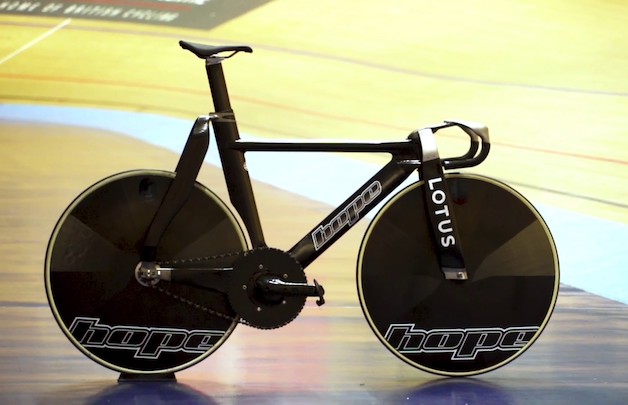 In a nod to the iconic Olympic gold medal-winning bike ridden by Chris Boardman in 1992, British Cycling revealed a cutting-edge bike that Great Britain's track squad will ride at the 2020 Olympics.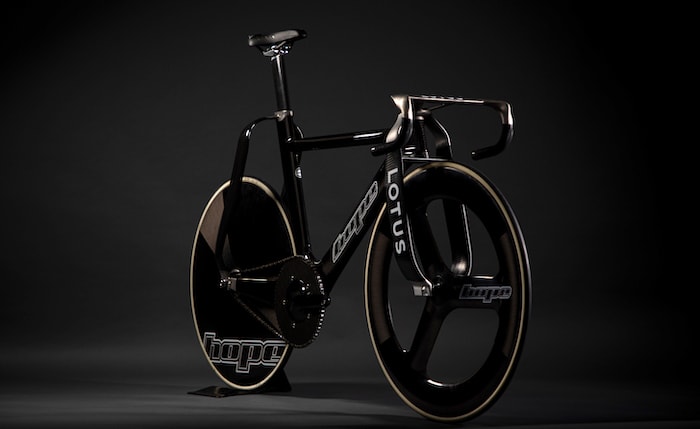 The machine — designed by British Cycling in collaboration with the engineering arm of automotive firm Lotus and bicycle component manufacturer Hope Engineering — features a radical design with forks and frame that flare widely around the front and rear wheels.
It's a radical-looking bike with the insanely wide seat stays that join at the top of the extended seat tube and a similarly widely spaced fork design.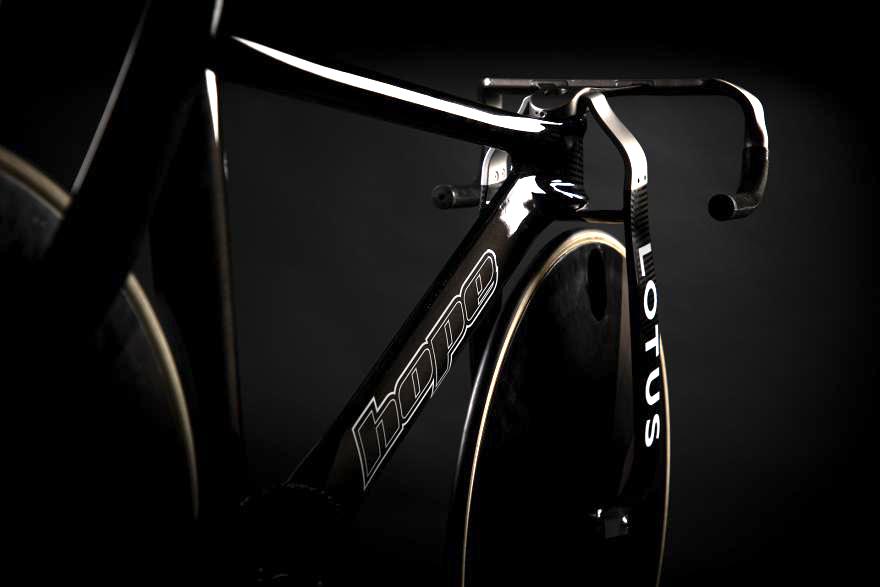 It pushes right up against the UCI rules and it's been passed, there's a UCI approval sticker on the seat tube so they must be satisfied with it.
The forks and seat stays are 8cm wide and the work of English Institute of Sport, who were responsible for the original Team GB track bikes that were first introduced in 2002. The fork and handlebar were designed by Lotus using its considerable aerodynamic expertise, which Hope then integrated into the bike.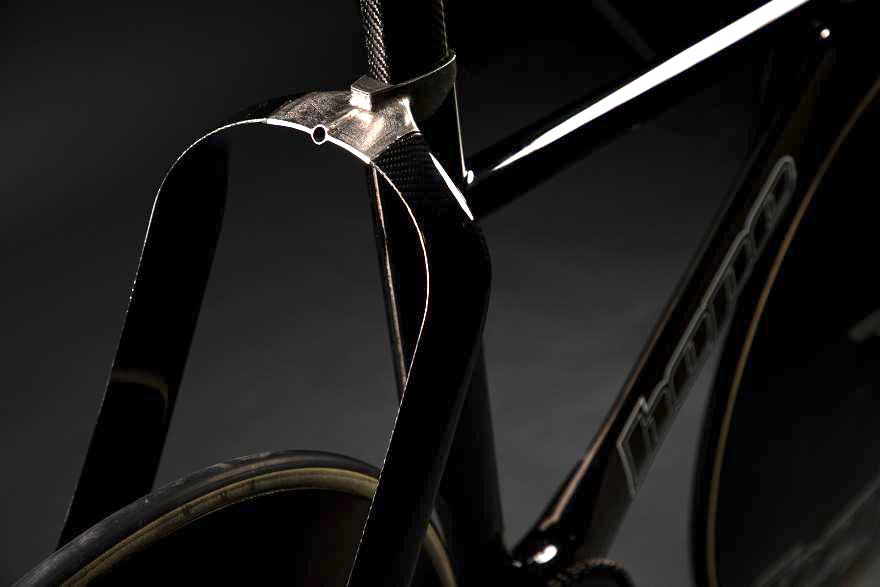 Back in the early 1990s, numerous British athletes set records aboard the Lotus 108, a radical and highly aerodynamic carbon monocoque track bike.
"It's a dream team of engineering prowess," said Tony Purnell, head of technology for the GB cycling team. "Hope Technology bring high quality manufacturing standards and Lotus Engineering is renowned for lightweight design and outstanding aerodynamic efficiency. Both supported and advised by additive manufacturing experts Renishaw, who have ensured that Lotus and Hope have access to the most modern and fastest turnaround process from design to usable pieces.
"Following a terrific effort from our sponsors to bring this bike into reality, we have the task of evaluating the bike together with the English Institute of Sport to ensure it's going to have the right performance in Minsk and Glasgow, and of course in Tokyo, and providing feedback to Hope and Lotus engineering teams."