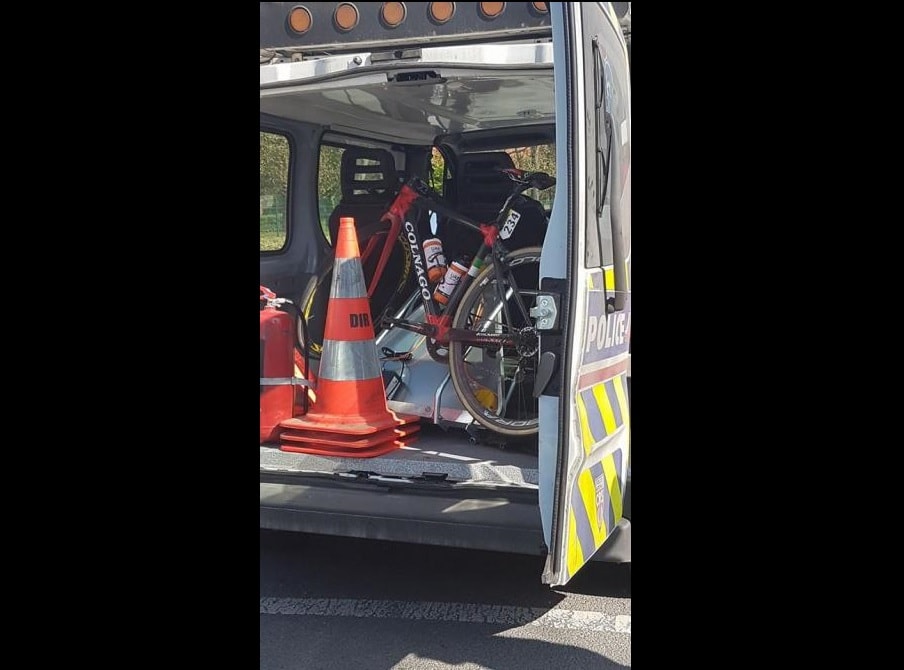 Andrea Guardini's Paris-Roubaix experience ended in the back of a police vehicle after the rider was caught riding on a motorway. 
The Italian rider decided to abandon the race with 68km remaining, but was told by a soigneur that they wouldn't be leaving in the team car for another 40 minutes. Guardini decided that in order to get to Roubaix as quickly as possible, he would take the A23 motorway
Guardini nam de snelste weg naar Roubaix: de snelweg. #parisroubaix2017 @Vannieuwkerke @rvangucht @josedecauwer pic.twitter.com/bG99kDL907

— Quinten Couckuyt (@quintencouckuyt) 9 aprilie 2017
"Some videos and photos are starting to appear, so perhaps it better if I explain exactly what happened…" Guardini wrote on his Facebook page. "I quit the race and when I got to the team car at the second feed. They told me to 'cut across from the race and ride to the finish'. I took their word and would have quickly made it to Roubaix if I hadn't found myself on the highway!
"Fortunately the Gendarmerie found me, loaded my bike in their car and took me to the local police station. I can only thank them for their help; they even let me watch the finish of the race with them. I was also able to contact my wife, who called the team so that a soigneur could come and collect me."