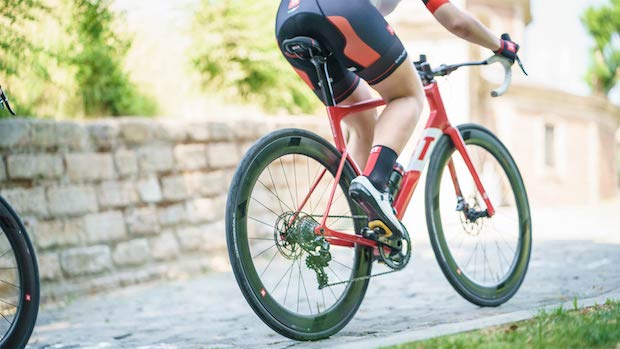 Choosing the best bike from those available right now can be a challenge. From commuting, fitness or off-road recreation, there are a growing number of bicycles to choose from. Yet from the numerous exciting new models there are some whose performance and value outshine the competition. If looking for a new city, road, mountain, gravel or exercise bicycle, you are sure to find something from these suggestions:
Peloton bike
The Peloton bike has combined entertainment with pedalling to the mainstream market. Some may prefer to pair the Peloton app with the Wattbike Atom indoor exercise bike to stream a spin class whilst also enjoying the high-intensity interval training (HIIT) sessions and hill climbs, with the chance to race friends on Zwift or climb Ventoux on the Wattbike Hub.
Peloton is ideal for newcomers to cycling and can adjust easily between riders if a family or group of friends want to share the bike. Some questions have been asked on Reddit about whether people have been betting baccarat casino online whilst working out on an exercise bike.  Placing advance multi-bet options is a useful tip when gaming on Peloton.
Road
The Ventum NS1, weighing in at just 17.2 pounds is a solid drop-bar bike with a racy fit and a frame that means it handles sharply. The brand is famous for its wind-cheating designs and the Ventum NS1 has an aero profile with a carbon one-piece bar-stem, and the option of fitting tires up to 30mm, which can reduce unwanted feedback and makes it easy to ride the bike all seasons.
E-bike
The Argon 18 Subito E-Road weighs almost 27 pounds and does not look or feel like an e-bike since there is no big mid-drive motor. Instead, the motor is built into the rear hub and the battery fits into a down tube that appears to have normal proportions. The engine is quiet and has a 20mph-assist cut-off and it is easy to ride naturally without engaging the motor, though it will never feel like a sharp road-racing bike.
Mountain
The Privateer 141 SLX-XT is a beast of a bike and not a typical trail bike in construction. It has an aluminium frame and is a heavy bike, but this is good for cyclists that are hard on equipment or dislike having to pay out more for lightweight frames and parts. The weight makes it difficult to pedal uphill and it takes a while to build up speed but the ride is smooth. Overall, the bike feels efficient and tough so should last to a good age.
Gravel
The Niner RLT e9 RDO weighs in at just over 38 pounds and is a big bike in terms of heaviness and profile. It is a hugely versatile bike that can be ridden in many different ways but with speeds of up to 28mph via a Bosch motor it offers a stable, smooth ride on road or gravel rides, track or corner store runs. This makes the Niner the perfect bike for the cyclist who wants to cycle in all terrains.
Urban
The Stromer ST3 is a high-end city e-bike from Switzerland.  The basic model can travel 90 miles on one battery charge. The bike also has Bluetooth connectivity and cyclists can track the bike's location, get data about a ride and activate the anti-theft mode and tracking it if it does get stolen. The bike can be customised online and whilst this can push up the weight of the bike to almost 70 pounds, the handling is excellent.