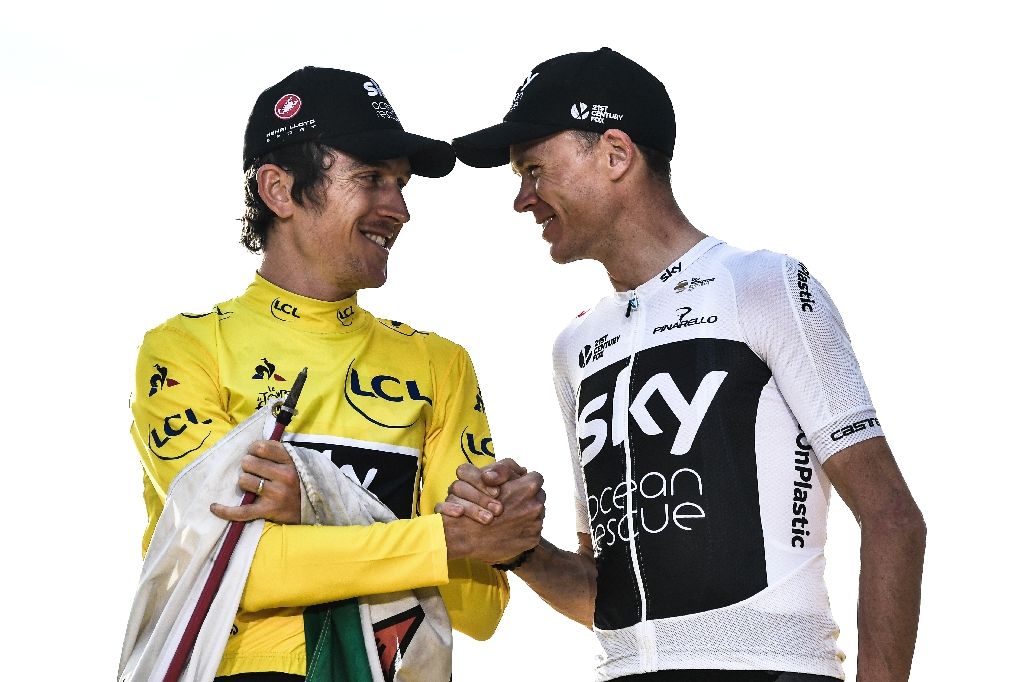 Geraint Thomas and Chris Froome will clash for Team Sky leadership at the 2019 Tour de France.
The 2018 Tour winner says he doesn't want to go to the Tour anything less than 100-percent and that would not be possible if he rode the Giro d'Italia.
"I've been back training two weeks now and I'm starting to feel like a bike rider again," Thomas told BBC Sport Wales. "The first week was tough going but it's nice to be back in one place, a bit of routine and back on the regime with the diet.
"It was hard to start with. I'm about three weeks behind everyone at the moment so it's a bit of a grind but I'm sure we'll get there."
"It's certainly the longest off-season I've ever had but I've enjoyed it and made the most of it.
"By the end of it I was craving just to be in one place, doing five or six hours on the bike and then getting home and sitting on the sofa. A bit of normality.
"I moved apartment last week as well, which didn't really help. Back to the real world."
"I'm not sure but if we both wanted to go to the Tour 100%" said Thomas. "As long as we don't race against each other, we both have our ambitions and that works well in training because we both push each other.
"Obviously Froomey wants to go back to the Tour and win his fifth, which would be a record.
"I definitely feel there's unfinished business there [Giro] but next year might be the wrong time.
"Being there [at the Tour] with number one on my back, it would be a shame to know I wouldn't be at my best, so I'm definitely leaning more towards that.
"But I just need to sit down with Tim [Kerrison, Team Sky coach] over the next few weeks and nail down a plan."