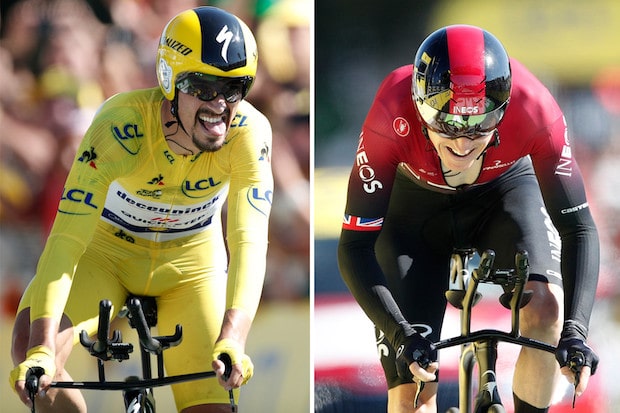 Geraint Thomas said that Julian Alaphilippe has what it takes to win the 2019 Tour de France after the Frenchman won the time trial in Pau.
"I felt it was all under control, but in the last eight kilometres, when I wanted to step on it, I didn't have that last five percent," Thomas said. "It's still a decent ride, but…"
"I was just overheating a bit so I was trying to deal with that. It's not an excuse it's the same for everyone".
Alaphilippe continued to amaze as he claimed an impressive victory in the 13th stage of the Tour de France, a 27.2-km individual time trial.
"If he can keep that up then he'll win. But there's a long way to go and a lot of hard stages to come," said Thomas.
Alaphilippe is the first Frenchman to win an individual time trial since Jean-Francois Bernard in 1987.
"I will try to stay at the front as long as possible in the front, but if this lead ends tomorrow, it's OK," Alaphilippe said.
"Today was a bonus and tomorrow would be a bonus too. I don't want to know when this yellow-run will end, I want to just go as long as possible."