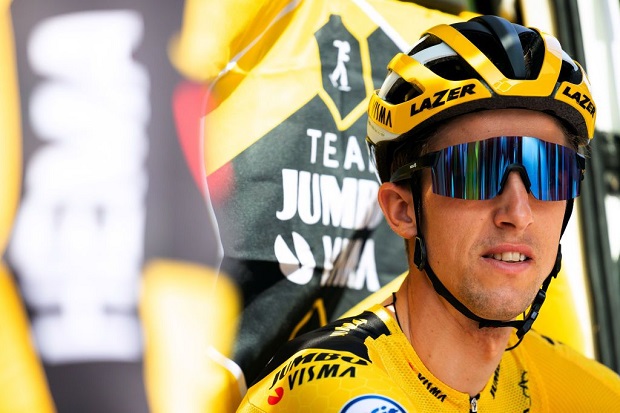 George Bennett is aiming for a good general classification in the Giro d'Italia this season. The New Zealand champion from Jumbo-Visma is currently in Tenerife for his final preparations.
"I want to see how far up I can finish on GC and that's all I'm thinking about at the moment," Bennett said.
"It's hard to put a number on it because I looked at the start list and every week there was one more guy added to the list of potential GC riders. It's ended up with a crazy start list and obviously, you've got a few standout candidates like Simon Yates, Egan Bernal, and maybe Mikel Landa but then you've got this group of ten to fifteen guys or more who could finish fourth – from Hugh Carthy, Alexandr Vlasov, Dan Martin, the DSM boys, Pavel Sivakov and I'd probably chuck my name in there too. There are more but I think it's largely because of the Olympics and also because everyone at the Giro wants to have a shot for themselves, so the race has become this very GC heavy start list."
"You want to be at the front end of that list of names so something realistic is the top five, that's a great result but you can't put too much on it because it's such an unknown," said Bennett. "I've only done a few race days this year. In Paris-Nice I was riding in total service for Primoz Roglic and then I was out of Catalunya after a couple of days so I've got no idea how I'm stacking up against these guys.
"At some point you just can't think about it, or how they're going.  You can just look at how you're going in training and your previous experiences. I think the focus for me is to just arrive at the Giro in the best possible shape and then go from there."
"On this team, to lead a Grand Tour is such a special opportunity and you want to seize it. But I'm sure that if I crash out the team won't turn around and say 'that's it you're not getting another chance' but the team has all the data on physical capabilities and they also know that riding a Grand Tour is about more than just pushing numbers.
"This is big but at the same time, I'm not lying awake at night thinking that this is my one opportunity because then you can start to overthink things. I know it's cliché but I just want to get there in the best shape possible and then just go with it. Sometimes things can just mature into these wonderful streaks of form and you can just surpass all expectations and sometimes it can go the other way. I just want to time it so that one of those magic runs of form that I can go on line up with a Grand Tour. That's what I'm hoping for. I want to ride hard to the finish every day."