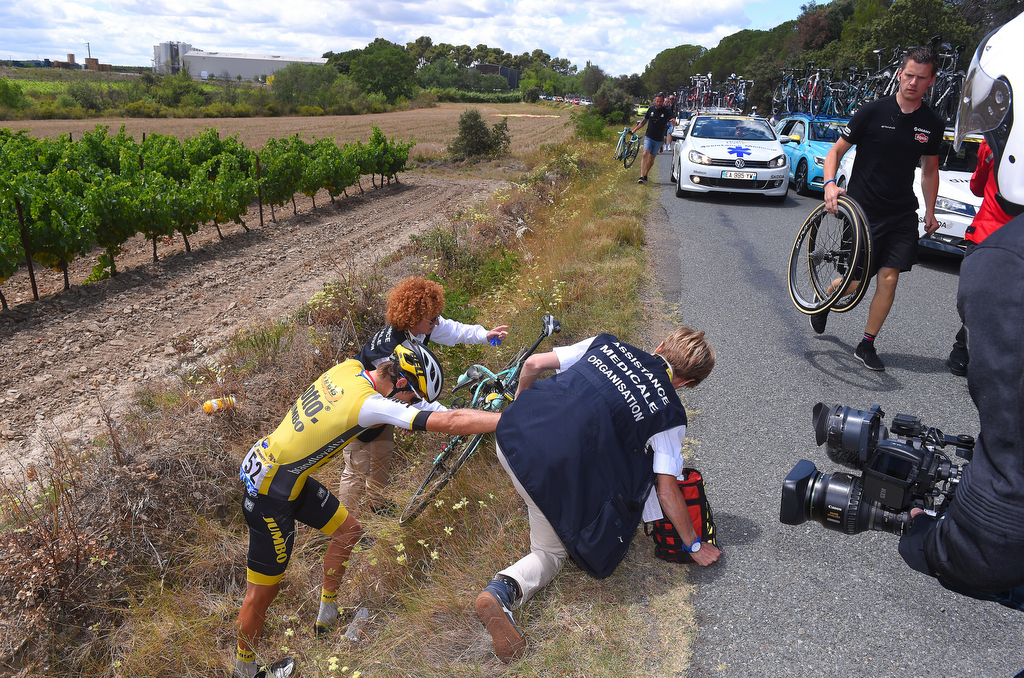 (Reuters) George Bennett avoided potentially life-threatening injuries after he was hit by a car while training in Italy.
The LottoNL-Jumbo rider was preparing for the Giro d'Italia's stage 16 time trial, which takes place near the first stage of the Tour of the Alps, when a car turned into his path.
"I was going pretty fast on the time trial doing a recon for the Giro," Bennett said. "A car was coming the other way. It didn't see us, and it turned left across the road and I went straight into the side of him and I went over.
"I was really lucky with how it happened. I'm lucky to be alive I think. It could have been me in a wheelchair for the rest of my life."
Bennett, who won last year's Tour of California, finished seventh in the opening stage of the Tour of the Alps on Monday.
The 28-year-old's knees were heavily strapped but he remains confident about his chances in the Giro d'Italia which starts on May 4.
"Generally, I'm fine. My left knee I was a bit worried about and my left arm. The good thing is, I'm sore everywhere but nothing is really bad," he added.
Twelve months ago Michele Scarponi was killed tn a training ride the day after completing the Tour of the Alps and  Paris-Roubaix was overshadowed by the death of Belgian rider Michael Goolaerts who crashed after suffering a heart attack.