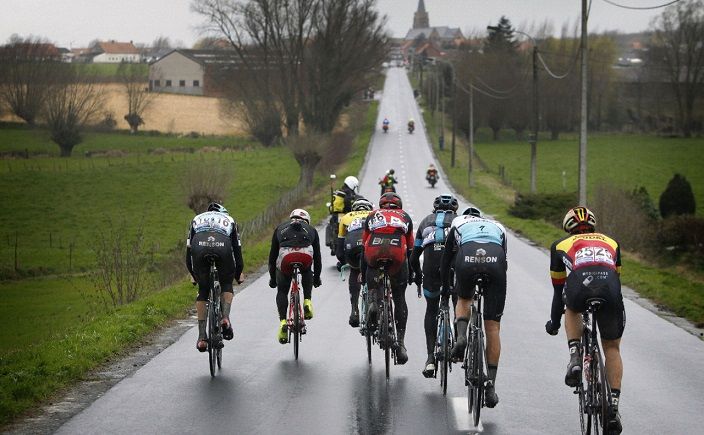 The new route of Gent-Wevelgem has a duel purpose, to include unpaved sections and also pass many war memorials honouring fallen soldiers.
Gent-Wevelgem is scheduled to take place on Sunday, March 26. To commemorate the victims of World War I, the orgaizers have created a section in and around Ploegsteert, the home of the late Frank Vandenbroucke. Here the riders face three unpaved roads.
"Those three sections are semi-paved roads, so-called green roads," 'says Hans De Clercq, sporting manager at Gent-Wevelgem. The green roads are roads that have been constructed with a special process and are water- and air-permeable.
"Overall, it is a distance of 5.2 kilometers. The first two sections are slightly uphill and are in open terrain where the wind will play a role. At the entrance of the second section, we have is the Christmas Truce Monument which symbolizes what happened in 1914.
"Integrating this section between the two passages of the Kemmelberg will provide additional nervousness. There will be less opportunity to recover. The race will not be won here, but the selection will be greater.
Lotto-Soudal rider Jens Debusschere who has been strong in the race in the oast reacted to the news.
"I do not think that you will be able to ride away there but if the peloton is strung out and the wind plays a role, you can expect splits. It will be a matter of being in front in that section," he told Sporza.