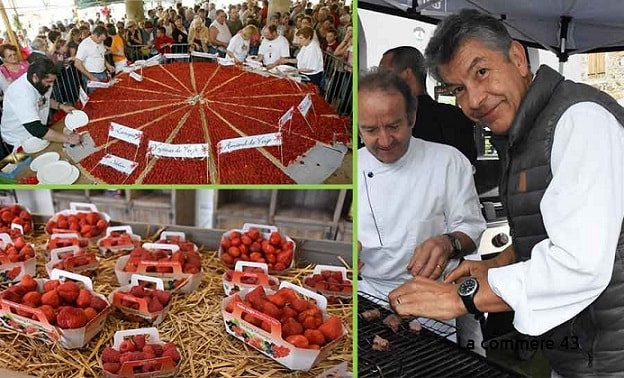 His speciality is mushrooms, but French chef Regis Marcon paid tribute to the Tour de France with a giant strawberry tart as the race went through his village of Saint-Bonnet-Le-Froid on Tuesday.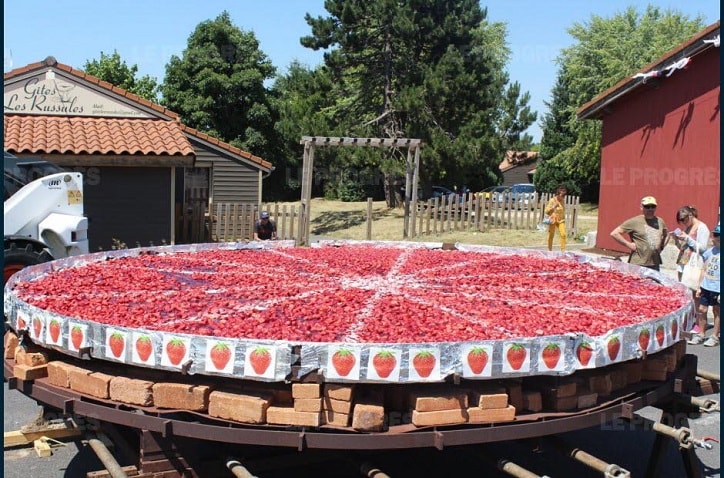 The 5.1-metre diameter circular dessert, made of 80 kilograms of sugar dough and 80kg of strawberries from the Monts du Velay in the Auvergne region — decorated with lines of sugar to represent the spokes of a bicycle wheel — served 2,000 after the peloton cycled through the village during the 16th stage of the Tour.
"It was a challenge. We wanted to welcome the visitors coming to see the Tour go by," Marcon, whose restaurant, Regis et Jacques Marcon, has three stars in the famous Michelin guide, told Reuters.
"We are a gourmet village," added Marcon, referring to the eight restaurants of Saint-Bonnet-Le-Froid, where only 250 people live.
"We told ourselves this is the red fruits season, the weather is nice, let's make one of the biggest tarts in the world."