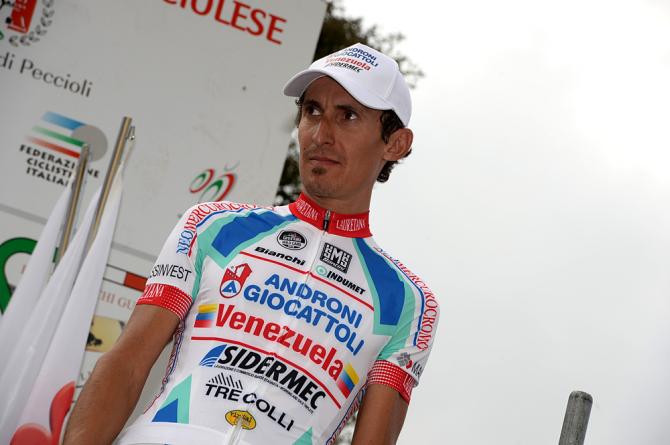 Franco Pellizotti will join Bahrain-Merida team for 2017. The 38-year-old rider has raced with Androni – Sidermec since 2012 and will return to the WorldTour with Nibali's team.
"He was third overall in the 2009 Giro and he won the polka dot jersey in Paris as the best climber of the Tour de France in 2009," read a statement.
"I am really happy for more than one reason.", Pellizotti said. "I will race another season and above all with Bahrain Merida pro cycling team I will return to the WorldTour, which means riding with top cyclists in the world, like Nibali. What makes me even more excited is the idea to be part of a new team, to share the enthusiasm of a new beginning with my co-riders and to feel everyone's desire to achieve something good together. It is the same feeling I had in 2005 with Liquigas, where I also met Vincenzo, [Enrico] Gasparotto and many members of the current staff of Bahrain-Merida."
"It's amazing how now I can support him toward his goals, among which is the Giro d'Italia, where he will be aiming for this third victory," he added.