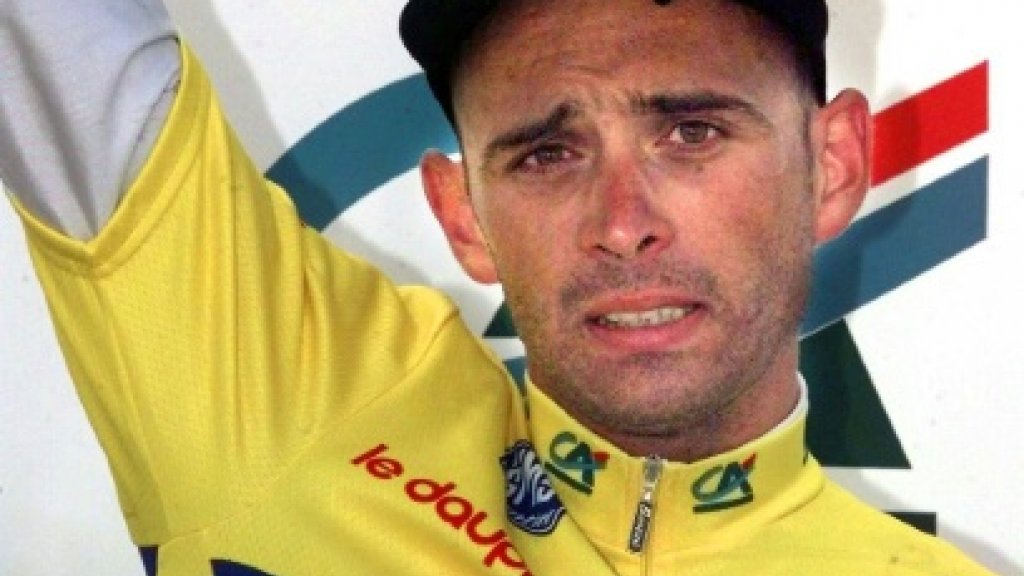 (AFP) – Former France champion Armand de las Cuevas, a former team-mate of five-time Tour de France winner Miguel Indurain, has died aged 50, the National Union of Professional Cyclists (UNCP) announced.
De las Cuevas began his professional career at Banesto, where he notably helped Indurain to secure a rare Giro d'Italia-Tour de France double in 1992.
As leader of the Castorama team run by legendary sporting director Cyrille Guimard, De las Cuevas won the opening time trial of the 1994 Giro to wear the race leader's pink jersey.
He also intrigued Italian journalists that day by saying "I thank the light", without giving further explanation. He finished the Giro ninth overall, his best result in a Grand Tour.
Later that season, "DLC" — as De las Cuevas would come to be known — won the San Sebastian Classic.
In what was a troubled period for the sport, due to the widespread use of the banned blood-booster EPO (erythropoietin) and other performance-enhancers, the talented but fiery rider's career was soon on the slide.
Despite winning the 1998 Criterium du Dauphine, a crucial warm-up race for the Tour de France, De las Cuevas was not selected for the three-week epic, which was to be marked by the Festina doping scandal that almost brought the race to its knees.
An all-rounder who could climb and time trial well, De las Cuevas was also a noted track rider, notably medalling in the individual pursuit at the world championships.
De las Cuevas ended his career in 1999, eventually moving to the French island of La Reunion where he got briefly involved in boxing.
No details of his death were revealed by the UNCP, although some media reports claimed the ex-cyclist committed suicide.