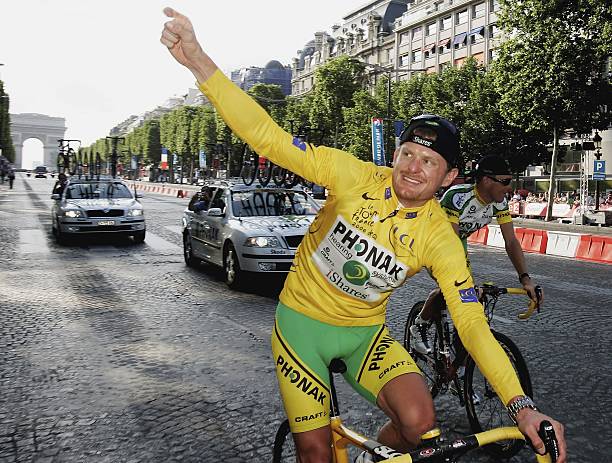 Floyd Landis has launched a harsh attack on Chris Froome and Team Sky, calling the idea of marginal gains a "facade."
"There is evidence that salbutamol can be performance enhancing if it's used orally or intramuscularly," said Landis, "it's very difficult to get to the level that Chris Froome showed by using an inhaler. If that will form his excuse I think it's nonsense and I don't think many buy it. He's trying to defend himself because he has everything to lose. I feel sympathy for him but if he doesn't face it now he will have to later."
Former Team Sky doctor Richard Freeman took delivery of an unknown quantity of banned testosterone patches in 2011. He has informed the UK Anti-Doping authorities that they were not intended for any British Cycling or Sky riders and that they were returned, claiming that the delivery was an administrative error.
"Sometimes random or coincidental things happen but I've got to be honest," he laughed, "I find it very very hard to believe that a package of testosterone was accidentally mailed to a velodrome.
"We can take from what Shane has said they were at least pushing the limit with certain things and now with Froome's failed test, if you take all those things together, there's no defending that team. Any reasonable person would have more questions.
"There's no belief in that "zero tolerance" system any more; that was never a real thing it was just great PR about marginal gains and all these cute little sayings they thought up."
Landis now lives in Colorado and owns a company, Floyd's of Leadville which retails marijuana and marijuana-infused products.
"When you have someone that high profile who suffers a ban it usually means the whole thing implodes," said Landis, "If I was on the board of directors or an executive at Sky or any of the companies who sponsor them I would be long gone. At some point they have to make a decision that looks ethical."