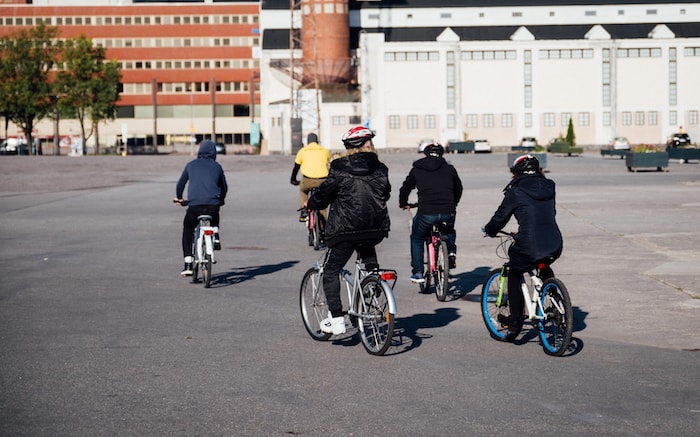 Now immigrants to Finland can receive free cycling lessons to help them better integrate into life in the bike-loving nation.
The lessons in Helsinki, mainly funded by the state lottery, are run by the Finnish Cyclists' Federation, which has so far taught riding skills to more than 300 people, many of them women recently arrived from Africa or the Middle East, reports Asian Age.
"Many people who come to Finland, mostly women, they don't have this bicycle skill and it's a very important part of Finnish society," Federico Ferrara of the Finnish Cyclists' Federation said.
"Many of our clients have some kind of taboo with these biking skills, maybe they've fallen down when they were kids and they have this trauma in their head for 20 years, or maybe it's not socially or culturally accepted for them to bike,".
At first, the cylists-to-be will learn to be comfortable with the bike before they are guided to the road and taught how to navigate in traffic.
The Finnish Cyclists' Federation have so far taught 320 beginners to ride a bicycle over the past 18 months.
Federico Ferrara adds that 90 percent of his clients can drive safely in a car park after three hours of bike-school.